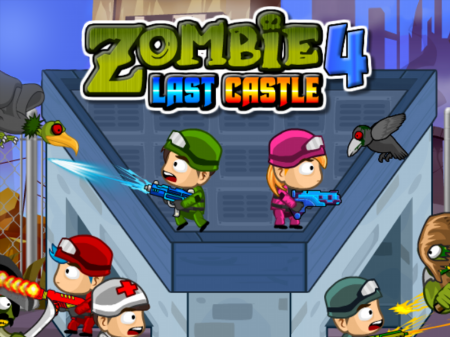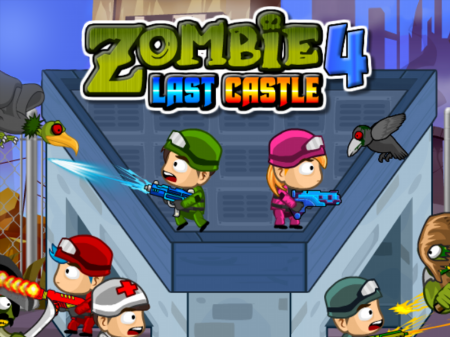 In the modern gaming industry, there are a huge number of various genres that greatly please with their variety. However, among other things, it is the TD genres that are in particular demand, since they develop several skills in a gamer at once: decision-making speed, logic, as well as the speed of execution of operational tasks.
That being said, we can't say that Zombie Last Castle 4 belongs to the classic TD games. Rather, here you will find a pleasant symbiosis of platform shooters in the spirit of 8-bit consoles and TD. But such an alliance benefited the project, which managed to conquer the entire market in a matter of months. Want to try something completely new? Then boldly launch the Zombie Last Castle 4 and start defending yourself!
You control a character who constantly shoots in the direction of his movement. In this case, you are on the map, in the center of which the castle is located. Zombies are constantly moving from two sides towards the castle and your main task is to eliminate them.
At the same time, it is important to carefully monitor not only that the zombies do not get into the building, but also that you are not killed. Carefully monitor your character's health level and pick up falling bonus components that will make your task much easier.
The game provides both a single-player mode, where you can defend the castle on your own, or will allow several friends to join the party. More fun together!
How to play?
The game is fully controlled via the keys. The main character is controlled by the classic ASDW keypad. Your characters shoot by default. You will not need to activate any additional options.