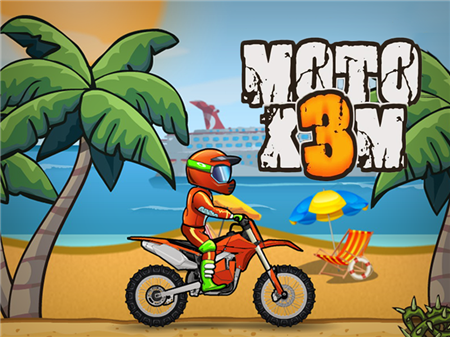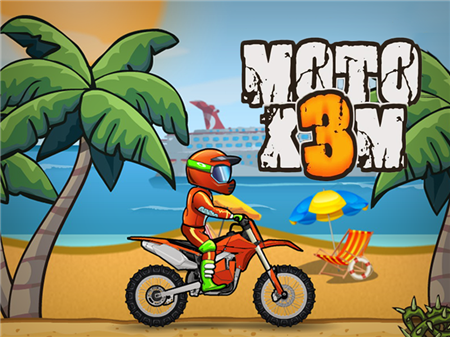 This is a bright, dynamic game that will take you to the world of dizzying races and incredible motorcycle capabilities. Show breathtaking aerobatics and go through all the obstacles that every game level is generously endowed with. Moto X3M is one of the recognized hits of the season and is very popular among gamers. Ready for long jumps and trials to the brink of the possible? In such a case, let's go!
You control a special motorcycle that is capable of a huge number of different tricks. Your goal is to pass a certain level as quickly and effectively as possible and get to the finish line. The initial levels of the game will seem to you a pleasant walk compared to what will await you next. But this is the highlight of the game, which pleasantly pleases with constantly increasing complexity.
Your motorcycle can not only quickly move from one point to another, but it is also capable of performing real miracles. You have to constantly balance on the verge of the possible. If you have to cross a series of obstacles on one of the wheels - do it! Need to fly huge distances and at the same time make a couple of turns in the air? Yes, Easy! It all depends entirely on your skills, speed of decision-making, and reaction.
However, it is worth remembering the other side of dizzying opportunities. High speed and a large number of tricks are extremely dangerous and if your biker does not land on wheels on wheels, then it will naturally break. This is the case when you need to incredibly finely balance between mind-blowing tricks and cold calculation.
The success rate depends on the number of points scored in a particular round. In turn, the number of points earned depends on the success of passing the level. If you pass all obstacles without errors, at the minimum speed, and at the same time you will not just jump over obstacles, but do turns and hang upside down in the air, you will get extra points that will be taken into account in the final scoreboard. Become the best biker in the game and show everyone what real skill is!
How to play?
You will have to not only control the speed dial and braking, which are carried out with the buttons W and S, respectively, but also transfer the weight from one wheel to another (A and D on two different axles).