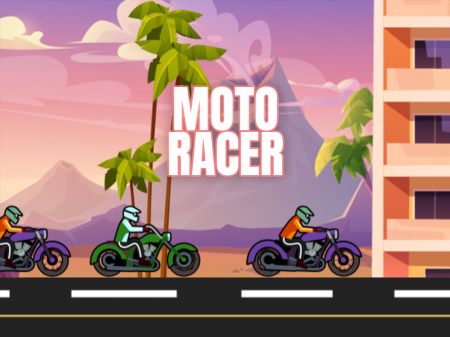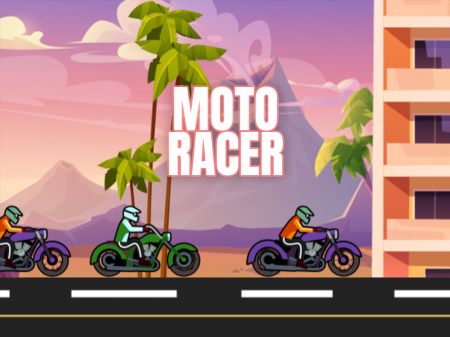 The project is an excellent example of a high-quality implementation of a popular genre in which a large number of competitors are concentrated. At the same time, Moto Racer does not stand out from the general picture, but, on the contrary, occupies very high positions and boasts an impressive online experience. The game received very high marks from both users and specialists. There are several reasons for this. First of all, we would like to note the classic project format, which is not burdened with unnecessary elements, additions, and other appendages that often just spoil the games. Among other things, it is worth noting the pleasant graphics, which pleases with its simplicity and attractiveness. Well, an additional feature is a kind of competitive element that brings Moto Racer to life and makes the game interesting.
You control a motorcycle racer and your main task is to overcome the track with the best performance among all rivals. Simultaneously with you, computer opponents begin the race, each of which will control different motorcycles. It is also worth noting the fact that each motorcycle has its own set of pros and cons. Some bikes develop faster speed, while others perform better at maximum acceleration over long distances. Choose your favorite according to your own preferences.
Among other things, motorcycles can be upgraded by increasing various characteristics. However, all improvements are made for coins that need to be earned by winning races or taking prizes in them.
How to play?
Motorcycle handling is very specific. Press D or (right arrow) to accelerate. Button A (left arrow) is responsible for braking. But the W and S buttons (up/down arrows) are responsible for tilting the motorcycle along one of the axis. This option is extremely important for balancing your jumping technique. Remember - if you do not land on wheels, then you will have to complete the level and all progress will be lost.