Drive Bike Stunt Simulator 3d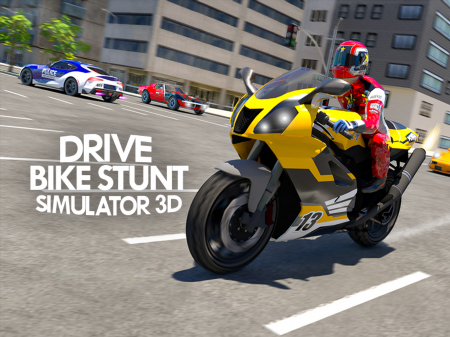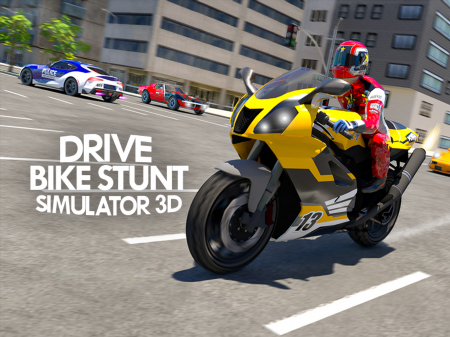 Drive Bike Stunt Simulator 3d
The presented project greatly pleases with its predictable mechanics, the relative freedom of action, and interesting atmosphere. The project received a large number of positive ratings and became very popular among fans of dynamic motorcycle simulators.
The Drive Bike Stunt Simulator 3d gives great emotions and captivates the player for a long time. In case you are eager to take a break from everyday routine with the help of a fast racing simulator with well-established logic of actions, then this game is worth your close attention!
You drive a sport bike that can move incredibly fast through the city streets. Your main goal is to find and check in at several checkpoints in the city and do it within a certain amount of time.
The complexity of the game comes down to the fact that time flows inexorably, and urban architecture does not contribute to an easy and very fast trip. You will have to work hard in order not to crash into anything and get to all the given points that will be marked on your screen.
How to play?
The motorcycle is controlled via the WASD key block. The dynamics of the speed of movement is very fast and you will have to get used to the specifics of driving for some time. With each new level, the time to complete the task will be given even less, and the streets will be even narrower. However, you can buy yourself a new bike that will be much more agile and faster than the previous ones.