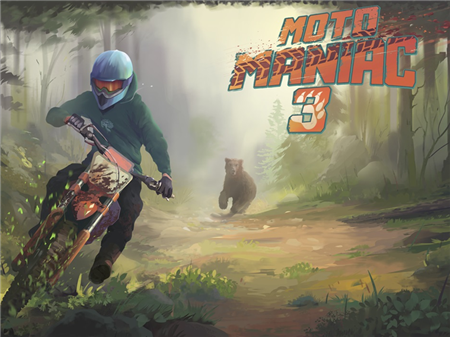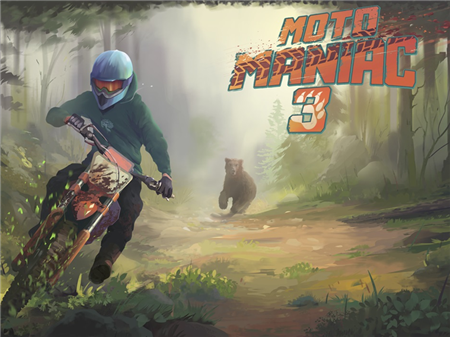 Among the large number of games that are performed in the same genre, Moto Maniac 3 is especially popular due to the increased level of difficulty and the need to show all your extreme driving skills. The project received positive reviews from specialized experts, even though most of the users were worried that the game would lose their interest with the release of the third part. However, the developer was able to repeat the success of the entire game series and created another masterpiece that came to the taste of a huge number of users. If you are ready to plunge into the unique atmosphere of motocross again, then do not hesitate to start playing!
You are driving a motocross motorcycle and are in a wild forest. Your task is to timely drive through numerous obstacles and get to the finish line. Everything would be fine, but any fall means a loss and you will have to repeat your attempts to get to the coveted finish mark over and over again. And even this task would be relatively simple, if not for the huge brown bear, which is constantly chasing you. So if you are overly careful while driving your powerful bike, you will simply be eaten.
How to play?
Motorcycle control is regulated by a block of navigation keys. The up/down buttons are responsible for the acceleration and brake functions, respectively. The left/right buttons adjust the tilt of the motorcycle to a specific axis. All of the above functions are duplicated on the ASDW key block. You can control the speed of movement on one block, and the incline on the other. Combine different options and enjoy high-quality gameplay.