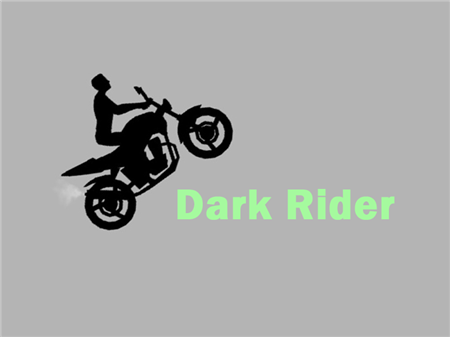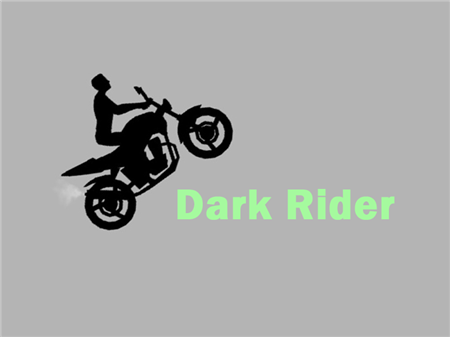 The Dark Rider is a story about how you need to balance perfectly, feel your motorcycle perfectly, and be able to make informed decisions with a cool head. The racer's project immediately after its own presentation received very flattering reviews from the specialized media, which attracted a large number of gamers. As a result, the game has become incredibly popular, and a huge number of users around the world have tried to set their own records in this fun and exciting motorcycle jumping simulator.
At your disposal is a Dark Rider who drives a motorcycle. Your task is to overcome the level, which is generously strewn with various irregularities, obstacles and constantly changing terrain. And everything would be fine, only you will constantly encounter either ascending tracks or cliffs that you need to jump over.
These differences are only part of the game's complication element. Another element is the rather specific physics of vehicle control. It is very similar to the real conditions in which a Dark Rider would find himself in a real mountainous area. You will have to constantly make sure that your motorcycle is balancing on two wheels and not toppling to either side of any of its axles.
When in a long jump, make sure that your rider carefully lands on both wheels, otherwise you risk rolling over. Needless to say, if you fall, you lose and you will have to start the whole process. However, there are some kind of checkpoints on the map, after passing through which you save a checkpoint, from which you can start a new attempt after a fall.
How to play?
The motorcycle control is completely carried out on the block of navigation buttons. Use the "left" and "right" arrows to adjust the speed of the motorcycle. And the arrows "up" and "down" determine in the direction of which of the axes your vehicle will tilt. Driving on a flat surface, you are unlikely to be able to lift the motorcycle onto the rear wheel, but while in the air, you have an opportunity to easily tilt the bike to any side.