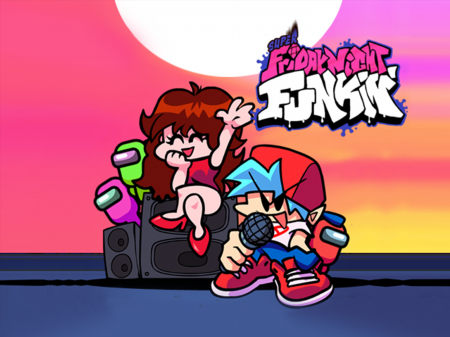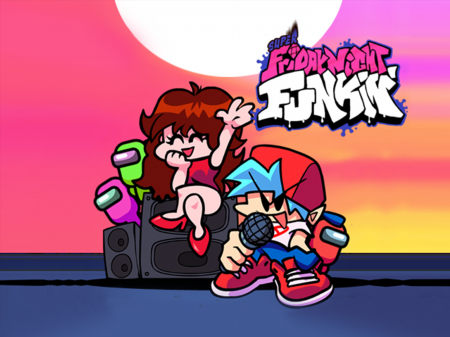 The presented project is a kind of version of the super famous Guitar Hero, which became incredibly popular all over the world many years ago. However, unlike the original game, here you have to help the performers sing songs. The project received a huge number of positive reviews in a short time and became one of the most popular in its own genre. This proves once again that the game does not have to have a crazy budget and be implemented within the framework of modern 3D graphics in order to be incredibly popular.
Here is an interactive playing field that will allow you to enjoy high-quality music, as well as take part in creating a wonderful composition. Your goal is to be in time with the music and you need to do it quickly and promptly.
In the upper part of the playing field, there are four arrows, and below them, there is a field with similar components moving along it. Your task is to ensure that you just have time to press the right buttons at the right pace. And it is worth noting that the further you go through the game, the more difficult it will be for you to cope with the mission, as the speed of the arrows will increase rapidly, and the density of the bars that appear will become much more frequent.
How to play?
The game has a combined control unit. You are able to interact with all menu items and auxiliary game elements using the mouse. But the control of the main components is reduced to the navigation block of keys. Watch that carefully as the arrow goes up the interactive block and click on it at the moment when it appears in the corresponding arrow on the screen.