Friday Night Funkin: Music Notes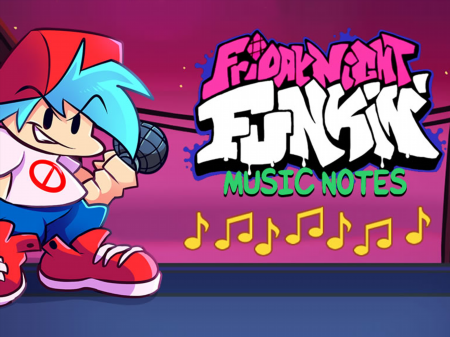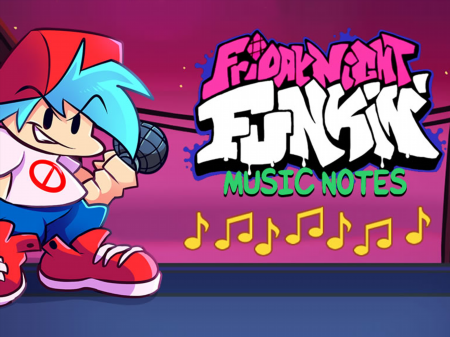 Friday Night Funkin: Music Notes
The gaming industry pleases users with a huge number of projects in the puzzle genre. Some people prefer "add up and get the result" games, others adore more complex puzzles that involve finding solutions through multi-complex actions, and some prefer games that resemble the find-the-differences genre.
The Friday Night Funkin: Music Notes is more like the latter, but you don't have to look for any differences here. Here you will need to show maximum concentration and attention. Are you ready to test yourself and escape from everyday worries? Then do not hesitate and launch the game and start peering into the picture, trying to find what is hidden from view.
Before you is a playing field, which is a bright picture. In these pictures, you will need to find 10 notes (sheet music) that are "hidden" in various places. The difficulty lies in the fact that the notes are almost invisible and they merge with the background on which they are drawn. To determine their location, you will have to peer into the monitor more than ever. As soon as you find a note - click on it and return to the search for other notes. Only 35 seconds are given to search for elements, which greatly complicates the game and brings dynamics to it. With each new level, the task is more difficult, but this is great about the Friday Night Funkin: Music Notes.
How to play?
The search and activation of notes are performed via the mouse. Move the cursor over the hidden note and press the left mouse button. If you persistently click on other places, in an attempt to accidentally find a hidden component, the system will fine you. If the time runs out and you do not find all the notes, the level will be considered not passed. However, in case you want to try again, the levels you have already completed before will be available to you.