Super Friday Night Funki vs Minedcraft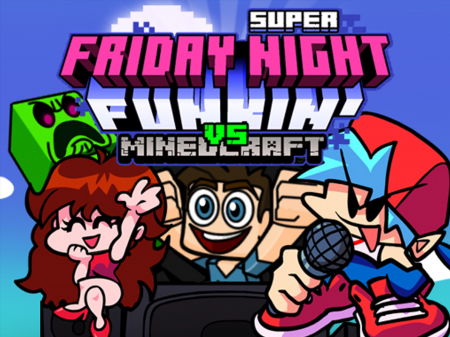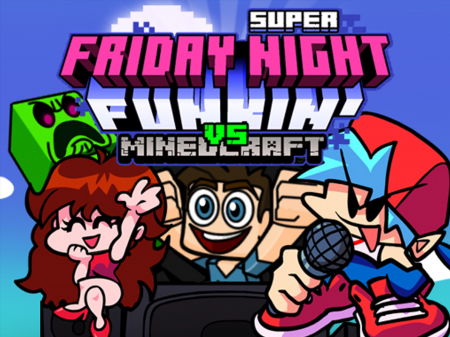 Super Friday Night Funki vs Minedcraft
In recent years, new genres have begun to appear on the gaming industry market, attracting the maximum amount of attention. Among them is a genre that invites the user to "play" the song that is shown on the screen by pressing certain buttons in turn. The player's task only seems simple by description. In fact, the gameplay involves a good reaction and attention.
This genre is based on a game popular in the past, where gamers played classic hard rock hits on guitars. However, unlike the old game, here you do not have to dance with complex devices in your hands. Enjoy unique gameplay that will pleasantly surprise you with its dynamics and fun.
The entire gameplay takes place on a fixed playing field, which is a long space with arrows drawn at the top. When the music starts to play, then from the bottom of the screen to the top arrows similar to those drawn start moving. Your goal is to press the appropriate keyboard buttons in time at the moment when the rising components are opposite the drawn analogs.
If you make a small number of mistakes, the level will be considered passed. Well, if you miss too many arrows, then you will have to start all over from the beginning. By the way, the previously completed levels are open and you can start your game from any of them or from the one that you did not pass during the last attempt.
How to play?
Game controls come down to pressing the arrows, which are located on the block of navigation keys. Activation of any menu items is performed via the mouse.