Super Friday Night: Squid Challenge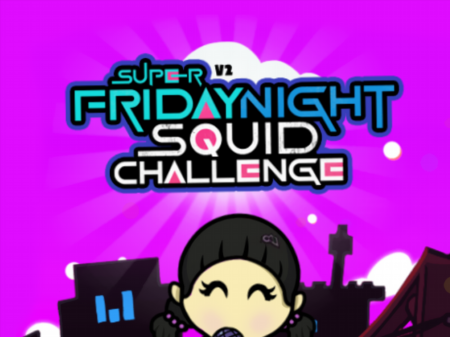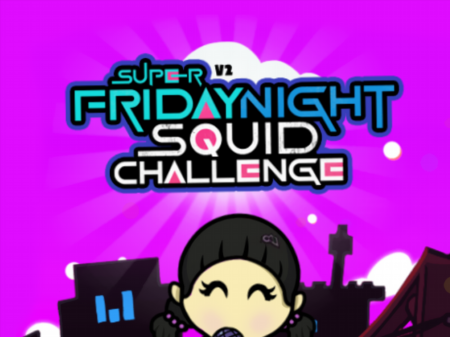 Super Friday Night: Squid Challenge
The presented project is a continuation of the traditions of a series of musical games in which the gamer is invited to play a certain melody. The project did not show users something conceptually new, it completely repeats the idea of ​​a classic game where you had to play one of the classic rock hits of the 80-90s on a manipulator. However, it was in the Super Friday Night: Squid Challenge that the idea of ​​the gameplay was conveyed as atmospherically as possible and without the need for additional devices.
Are you ready to test your reaction and musical abilities? Then boldly launch the game and start your solo party! Achieve amazing results and show your friends what is real musical prowess from the best musician!
Before you is a playing field, in the upper part of which arrows are drawn. As soon as you start passing at the current level, similar arrows rise up from the bottom of the map. Both the travel speed and the number of lifted components depend on the tempo of the song. The calmer the melody, the easier it is to press on the arrows.
The essence of the game is to press at the right moment (when the arrow being raised will intersect with the top one) on the corresponding keyboard button. If you do everything right, the system will give you bonus points. If you are late with pressing, then the game will consider it a mistake. The complexity of the game lies in the ever-growing dynamics and increasing complexity. With each new level, the music will be more dynamic, and the arrows will be faster. The level is considered passed only if the number of errors does not exceed the allowed number.
How to play?
The game is controlled via the navigation block of keys, where each of the arrows corresponds to the graphic elements that are used in the game. The menu is controlled with the mouse.