Super Friday Night Funki at Freddys 2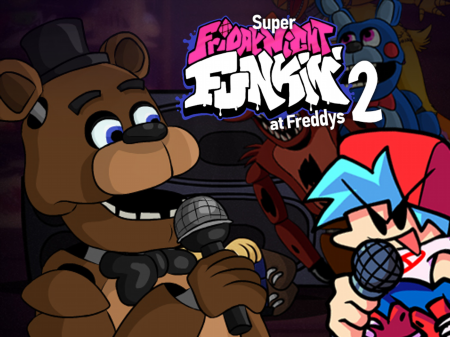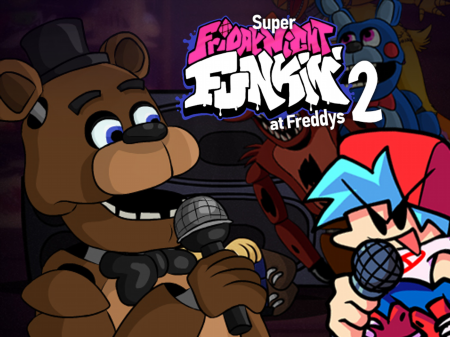 Super Friday Night Funki at Freddys 2
The modern gaming industry offers users a large number of different projects, among which players have an opportunity to find almost anything and in any design. However, the Super Friday Night Funki at Freddys 2 is not just an entertainment project, of which there is a huge number on the Internet, it is a very fun, simple, and incredibly addictive game that will pleasantly surprise you with its dynamics.
The developers were inspired by a series of classic Guitar hero projects, where the user was asked to press the corresponding buttons in turn to play some kind of melody. Similar mechanics are implemented in the Super Friday Night Funki at Freddys 2, which in no way diminishes the interest of players all around the world.
Before you is a playing field, in the upper part of which there are arrows. As soon as the music starts, various arrows will alternately rise from the bottom up. Your goal is to press the corresponding button on the keyboard at the moment when the graphical component passes the drawn symbol at the top of the screen. If you do everything on time and correctly, then you will be awarded a point. If you miss the right moment to press a key on the keyboard, then you increase the risk of failing the task.
The level is considered passed only if you made a small number of mistakes and played your melody correctly. The fewer mistakes you make, the higher your overall performance will be, expressed in the final score.
How to play?
Game controls come down to pressing the navigation block of the arrow keys, without duplicating other buttons. Activation of various menu items is performed via the mouse.