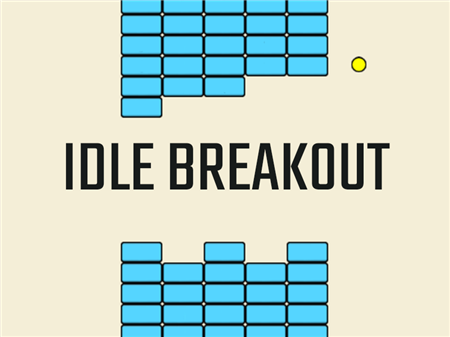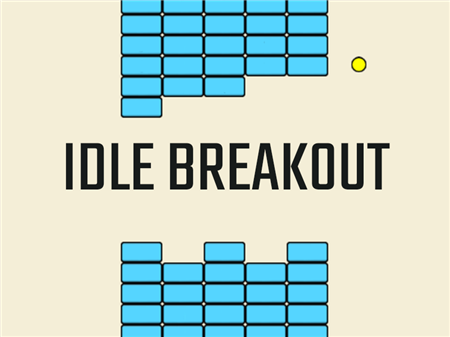 Idle breakout is a great attempt to revive the good old format for everyone's favorite games where balls break bricks. We have all at least once encountered projects that are based on similar gameplay. Now you have the opportunity to play Idle breakout, which is characterized by a huge number of additional innovations, improvements, and other features that expand the gaming potential of this arcade adventure. Caution, the game is addictive and can quietly suck you in for a couple of hours!
Here is a field full of bricks. In order to pass this level and go to the next, you will need to get rid of all the components. And you have an opportunity do this in two main ways: 1) break the bricks with your own hands (by clicking on them with the mouse), 2) launch balls on the map, which will actively help you with this.
The game allows you to not only launch balls in the field but also significantly improve their characteristics. All improvements are made for the money that is earned for the destruction of blocks. Each point of a broken block is equal to one unit of game currency. The more powerful the ball, the greater its value. Improvements also cost a lot of money, but each new investment increases the rate of destruction, and hence the amount of money earned.
At each new level, blocks become much more powerful. If at the first levels you need one amount of effort in order to break a brick, then with each new level you will have to put more effort in order to cope with the task. Do not forget to help the balls with your own clicks. In the enhancement menu, you can increase the strength of your click and with one touch you can destroy more points in each of the blocks. Try to keep a balance of forces that will destroy one brick in one touch. However, if you understand that it is very expensive, then invest in balls (both in quantity and in improving their combat potential).
How to play?
The game is completely tied to the interaction of the graphical interface with the main mouse controls. Balls cannot be controlled. They move randomly and according to their own algorithms. A click on brick is carried out by simply clicking the left mouse button on the block indicated by the cursor. All improvements and other interactions with objects are carried out according to the prompts in the game menu.