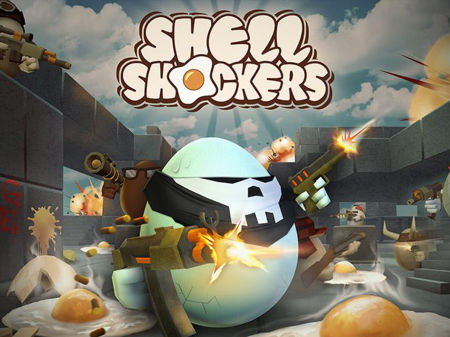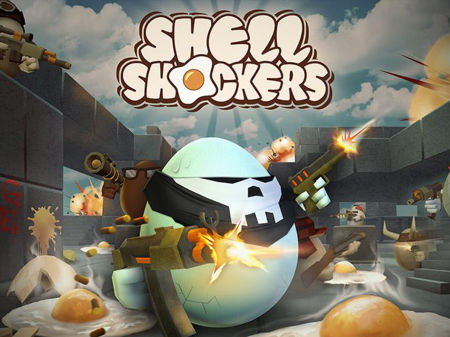 It is difficult to imagine more warlike eggs that strive to destroy each other. It's a multiplayer game, which involves the confrontation of players in two modes "everyone for himself" and "team play". You have to choose the most convenient weapon for you and attack the positions of enemies. Depending on the type of weapon you choose, you will have to edit your own action strategy. Heavy weapons will force you to carefully think through each shot and the trajectory of the projectile since the reload time will not please you at huge intervals. Choosing a sniper rifle will force you to carefully select the position from where you will shoot enemies. But a shotgun or automatic weapon will make you break into the crowds of enemies and make omelets out of all in a matter of seconds.
The dynamics of the game are so great that it was decided to turn off the damage to the allies. So you will have the opportunity to indiscriminately shoot at all the moving objects. In this case, no ally would be harmed. The game forces you to act as quickly as possible and win a huge amount of points for your team. The essence of the game comes down to total domination and demonstration of one's strength. Collect points and outperform your opponents in the scoreboard.
Achieve impressive performance and create an unrivaled series of kills. Show everyone who is the father of the egg and who needs to give the title of whiskers of yolks of the 21st century. But remember, the enemies are not asleep and everyone wants to dare with their claims to domination. Put these boors where they belong and demonstrate the classics of superiority in shooters of this kind.
Win trophies, earn experience, and get game currency, which will allow you to distinguish your character from thousands of others. Start scaring opponents with one look. Let them see the real king of scrambled eggs from afar and bypass you on the tenth road!
Each new hour spent in Shell Shockers will bring you closer to world domination and raise your name in the TOP of the best players. Become a real thunderstorm of the game and inspire enemies with real horror, which they had never encountered before.
How to play?
Game control is carried out by means of keys "ASDW". Both shooting and guidance are carried out using the mouse. The jump is "Space", the "R" key is responsible for reloading, and pressing the "E" button will change the weapon.