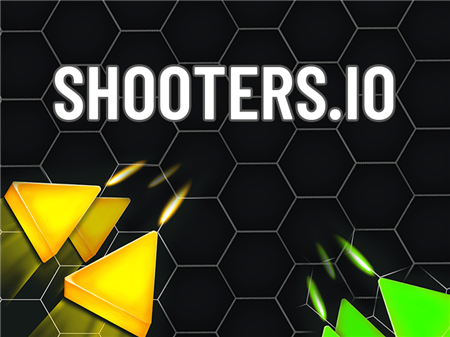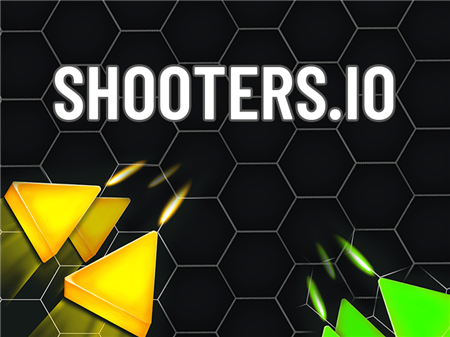 Shooters.io is a real a godsend for those who love old arcade games and can shoot accurately. You will not only have to survive in a huge crowd of enemies but also build up your own military power in order to annihilate on the map. Are you ready to enter a world full of shots, thirst for power, and destruction? Then welcome!
At the beginning of the game, you have at your disposal a series of strike fighters that can shoot down enemies with linear shots. The essence of the game is not only to hit the enemy but it also lies in unique mechanics that lure enemy ships to your side. Suppose you got on the tail of an adversary who controls 20 ships. If you hit ten of them, then they will go over to your side, and the combat power of the enemy will weaken by half. You will receive reinforcements until one of your opponents repels them in their favor.
You have the opportunity to produce shots extremely accurately if you predict the direction of the movement of opponents. It is extremely difficult to do this as all ships can change the direction of movement at lightning speed. You do not need additional space in order to quickly change the direction of movement of the ships. However, it is worth noting that the vast majority of players do not properly use this option, so you will have a certain advantage at the beginning of the game.
The game encourages you not to give up even if you accidentally lost the vast majority of your squadron. As long as you have at least one fighter, your chances of domination are extremely high. The beauty of Shooters.io lies in the dynamics of events. You can very quickly lose your army, but with a successful set of circumstances, you will not have time to blink an eye, as you will gain even more advantage than before.
Defeat only counts when you lose all the ships that were under your control. Try different tactics of warfare and surprise enemies with new methods of conquest. Become a leader in the world ranking and set new records.
How to play?
The squadron control is fully rendered to the organs of the mouse. Indicate the direction of movement with the cursor and shoot with the left button. You can instantly change the trajectory simply by changing the direction of the cursor on the map.