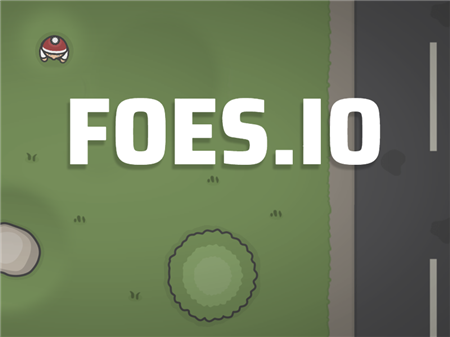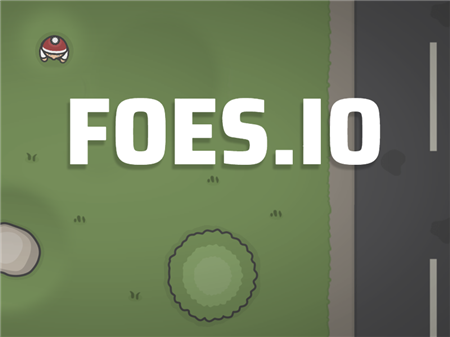 Foes.io is a story about survival, confrontation, the ability to shoot, and navigate unfamiliar terrain. The game is a vivid representative of the classic cycle games, which are based on the right choice of tactical position on the battlefield and the ability to quickly destroy opponents.
You find yourself on a map full of various buildings, obstacles, and unexpected dangers. Your goal is to quickly obtain effective weapons and eliminate a large number of enemies. It is worth remembering that the game offers a generous selection of different types of weapons, starting with cold weapons, which are unrivaled in melee, ending with sniper rifles that prevent enemies from sneaking up from afar.
Choose the type of weapon that best suits your fighting style. If you are used to storming crowds of rivals, then find the appropriate weapon that will not leave anyone a chance in a busy fight. And if you are used to expecting rivals in an ambush, then pick up the type of weapon that will make it possible to attack from afar, quickly and efficiently.
In the best traditions of games of this genre, the search for weapons is only half the battle. If you are not well equipped, then certain death awaits you. If there are few rounds of ammunition in your weapon and you did not bother to collect the proper amount, then during the shootout you will find an extremely unpleasant surprise, which will end in a natural loss. If you have not taken care of the right choice of position, since you have the wrong type of weapon, then you will inevitably die at the hands of more agile rivals. In other words, any oversights in the formation of their range of weapons or ammunition lead to a loss.
There is another extremely important factor that must be taken into account on the map. The fact is that the game world is constantly being drawn together by a certain circle of death, which gradually narrows over time, and if you find yourself outside the boundaries of the permitted territory, then you will certainly die. Closely monitor not only the position of enemies but also where you yourself are. If you do not have time to leave the planned evacuation zone in time, you will have to start the game again. Fortunately, the game provides a large number of transport units that allow you to quickly cross large distances.
How to play?
Character movement is controlled by the ASDW buttons. Shooting and guidance are carried out through the main organs of the mouse. Acceleration is carried out using the Shift button.