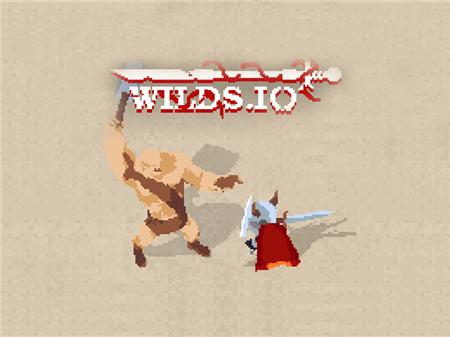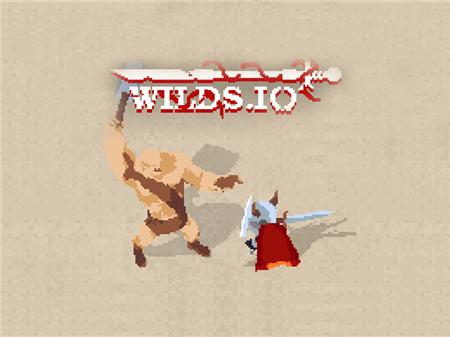 So the time has come to participate in the most bloody and merciless arena of all existing in this series of games. You have the opportunity to show all your enemies the resourcefulness and remarkable strength. If you don't want to surprise your opponents with sophisticated movements, then you still have the option to hit the packs of enemies by simply brandishing your weapons (yes, this good old method has not been canceled yet). One way or another - in battle all means are good, and in wilds-io, you will need all means to achieve a bright victory.
You control a warrior who engages in a meaningless and endless fight with other players. Your goal is to survive and defeat everyone. As you kill rivals, you will receive experience points, various resource bonuses, and the ability to pick up someone else's weapons. The game allows you to choose various battle tactics and act in a way that is convenient for you, and not as dictated by the rules established by the developers. And this is a definite plus.
Few of the players are seriously considering an action strategy. All rush with a saber at the ready into the crowds of enemies and hope for a positive outcome. It should be noted that if you are a happy owner of a serious weapon, then your chances of leaving alive from this heap are small significantly increase. And if you are a beginner without dexterity and a sword of the proper size, then you better not get on the front line. With a high degree of probability, you will turn out to be someone else's trophy.
Many players do not immediately delve into the essence of Wilds.io and for this reason, strive to rush at all living things. Be prepared for this and learn how to fight back. It is unlikely that anyone will want to attack opponents in coordinated groups (only if you are not playing with friends) and will try to spoil your mood in every way. Get ready for any troubles and keep up with the points from the rest of the players! This game is designed for real bloodthirsty winners. If not you, then who?
How to play?
The training system shows the beginner all the main controls that are organized in a hybrid way. The movements and the main interaction buttons are placed on the left block of the keyboard, but the battle control, direction and attack function are on the mouse organs. Management is very simple and extremely adaptive. It is noted as the gold standard of modern computer games, so it is unlikely that you will have any problems with this aspect.