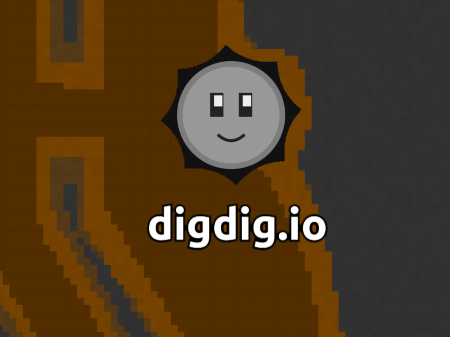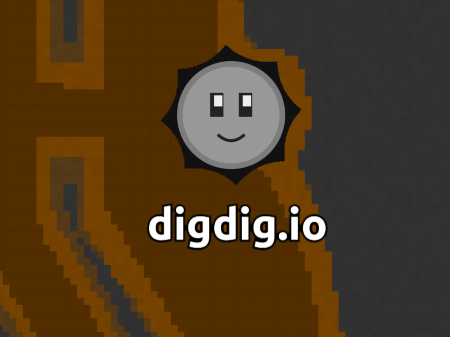 In recent years, a whole scattering of games has appeared in the "absorbers" genre that compete with each other for the audience and user attention. DigDig.io was no exception, but unlike many competitors, it received several features and became something much more than just a way to have a good time in the game and escape from everyday worries. The project received high marks from specialized experts and became one of the most visited in the genre. Are you ready to forget about all the problems and start your story of expansion on a huge playing field? Then go to the game and get to work!
You control a kind of mobile drill/saw, which is ready to go in various directions and make new deposits of useful resources. The essence of the game is to grow as much as possible, and for this, you have to look for white or yellow fossils. If you find them in your field of vision, then immediately move towards them, devouring everything without a trace. With each extracted resource, your character will become bigger and increase the level of their life. Important: try to avoid red deposits, because, unlike white and yellow ones, red deposits take lives, not add them!
On the field with you will be numerous players who have the same goal as you. Remember, you are able to attack any miner who has less life than you. It is usually quite easy to identify potential loot - by a smaller size than your character. If you see such an opponent, then boldly move towards them, absorbing everything in your path.
How to play?
The character is controlled by the mouse cursor. Specify in which direction you are eager to send the saw and it will move there. Remember, by pressing the left mouse button you can speed up the character, however, it will be the life reserves. The larger your character, the slower it moves, but at the same time, it will be able to absorb most of the opponents