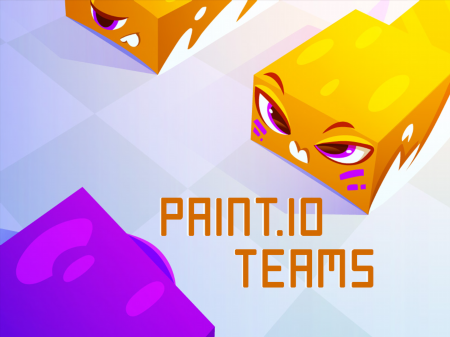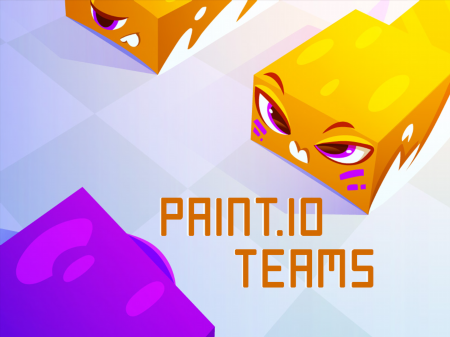 Paint.io Teams test is that very rare case when you absolutely need to carefully monitor your every move and extremely skillfully capture foreign territories. The project did not become that innovative. It is a prominent representative of the popular genre, but at the same time, the Paint.io Teams test is distinguished by the highest online, which is extremely important given the fact that the game is online. If you are ready to conquer whole hectares of territories, enter into direct confrontations with opponents and prove to be better than everyone else, then we invite you to the battlefield, where unforgettable adventures await you!
You are in a large field, where you will control a moving square. Your goal is to highlight any section of other people's estates with lines and annex it to your possessions. The procedure for joining is very simple: as soon as you burst into someone else's territory, a trace of your color line begins to remain behind you. It is important to draw a closed shape with this line. But remember, when you leave a line behind you, then any opponent can touch it and you will lose. Until you close the piece, you are vulnerable. You can take other people out of the game in the same way. If you see that someone has set up, then feel free to attack him!
How to play?
The easiest and most convenient way to control your square is through the navigation buttons, where each of the arrows indicates the direction of your movement. But if for some reason it is not very convenient for you to play on the keyboard, then the controls are successfully duplicated on the mouse. Indicate the direction with the cursor and press the left button.