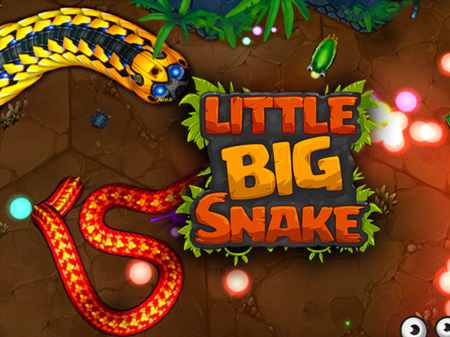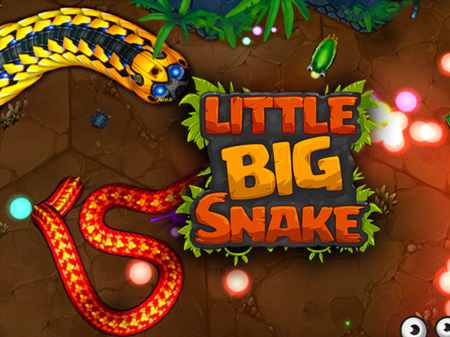 Little Big Snake is a story about the leisurely interactive adventures of a snake, which eats everything around and is steadily increasing in size. The fact is that a leisurely game is considered only if you do not want to lose quickly. If you immediately begin to force opponents, forcing them to make mistakes, then with a high degree of probability your character will quickly die. Therefore, enjoy the beauty of the game world and do not rush anywhere.
What's great about Little Big Snake is that many other people can participate in the game session at the same time. You do not just compete with computer bots, but with real true rivals, each of whom strives to outwit and surpass you.
It is important to remember that any contacts with an opponent on your own initiative can end very badly. If you intentionally or accidentally touch any other snake, you will instantly lose. However, if one of the opponents touches you, he will lose. Moreover - in the latter case, you will receive a huge amount of food, by eating which you will receive a huge amount of points and material for the growth of your character.
Given all of the above, it is better to simply slowly gather resources and not try to force someone to go into direct confrontation. In most cases, this ends poorly. It is worth remembering that the dimensions of the snake do not give it any advantage over the opponent. If your character is much larger than the enemy, then this does not mean that you simply swallow it. Try to avoid unnecessary contacts and just build up your own mass. By the way, the game has natural barriers in the form of stone boulders, which you should also avoid. Contact with them will also lead to defeat. However, their concentration on the map is much less than the number of crawling enemies.
Collect achievements, battle points, keys, open new branches of character evolution, and gain dominance in the general rating table. Show who is at the top link of the food chain.
How to play?
Character control is carried out using the mouse and keyboard. Indicate the direction with the cursor and your character will move where you wish. If you need to accelerate, hold down the left mouse button. The game settings allow you to connect a gamepad, which greatly simplifies controlling the character.