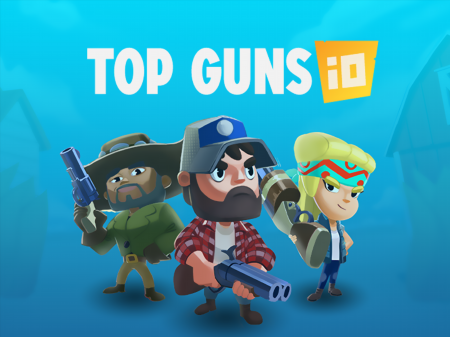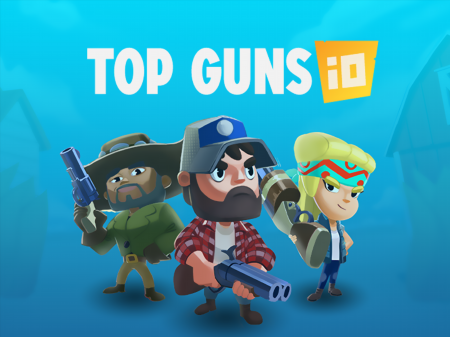 Battle Royale games have been in high demand for a long time, and this is not surprising at all. Users adore endless battles and constant confrontations with other players in which the strongest survive. However, earlier such projects were widely presented exclusively in the format of PC games, and now they can be increasingly found in the format of browser gaming and Top Guns.io is one of such representatives of the genre. If you have been looking for a high-quality, interesting, and incredibly dynamic shooter for a long time, where you have to eliminate competitors and survive, then you are definitely in the right place!
Your adventure begins in the arena, which is filled with other players, including both live users and computer opponents. But whoever you shoot at, you're guaranteed to have fun.
To begin with, you will shoot from the usual starting weapons, and the longer you hold out in the arena, the more money you will earn. At the end of each level (when you get shot), you can spend the money you earn on acquiring a new weapon that will be noticeably better, more powerful, or longer-range than the previous one.
Pay close attention to the amount of your health rate, which is indicated above the head of your character (numbers) and the current number of shots in the magazine (blue indicator). As soon as the clip is over, you'll have to wait a bit to recharge. However, you can do this by hiding in the bushes where no one will see you.
How to play?
The game is controlled by the WASD key block with duplication to the navigation block (arrows). Shooting is activated by pressing the Space button. Aiming is performed automatically, at the nearest target to your character.