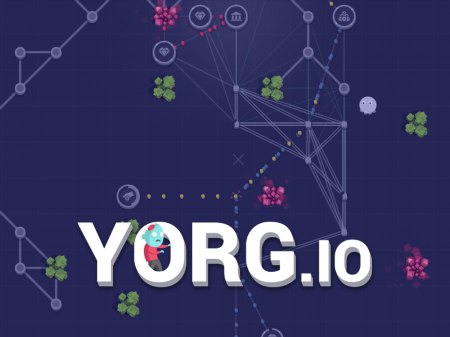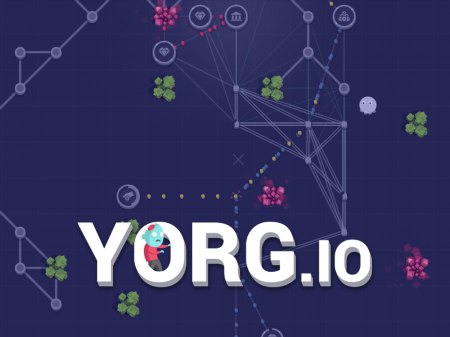 YORG.io 3 is a great example of combining several popular genres in a game of this format. Here you will get the opportunity to survive, fight off zombies, build and improve the base. A complete set for the lover of difficulties. The game attracted widespread attention of users, which led to the emergence of a huge number of positive reviews on the network.
You have to organize a complex production line that will collect rare resources. Every night, zombies appear on the map who want to get your extracted crystals and will attack the corresponding mines. So in addition to organizing the right industrial potential, you have to equip the defensive network of your buildings. At some point, you will realize that you are no longer an industrialist, but a real engineer who is building a serious and powerful military base.
Anyway, you will have to start with the construction of mines for the extraction of crystals. They are considered the main currency for which you can buy a large number of various improvements for various buildings. However, immediately after the construction of various mines, try to equip a network of defensive structures. The first and most affordable of them is the gun, which can be improved. In general, try to devote as much time as possible to various improvements, since with each new wave the zombies become much stronger and your main crystal store will be in danger.
Over time, you will have the opportunity to build a research center that will allow you to work on improving your weapons and improve the characteristics of each of the buildings in a separate order. In other words, YORG.io 3 gives you an incredible amount of survival options that other games cannot boast of. Immerse yourself in the construction process and build truly colossal bases that will amaze with their scale.
In the game you will have to follow a huge number of different indicators, starting from the current state of health of individual buildings, ending with cannonballs. Your weapon has a limited amount of ammunition, which you will also have to produce. And all this adds interest to the game.
How to play?
Game control is fully regulated by the game graphical interface and is placed on the main organs of the mouse.