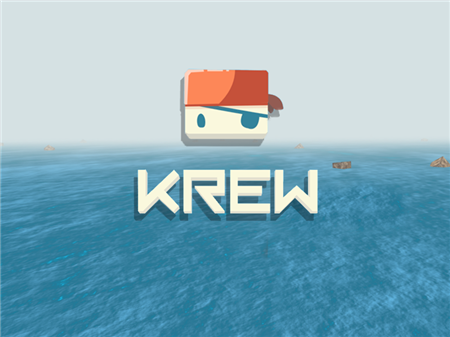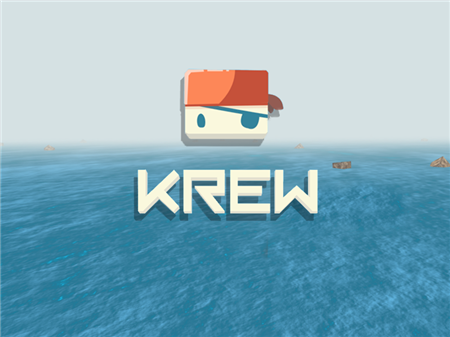 There is a belief that real captains can be considered sea wolves only after they step on the deck of a huge warship. In fact, you can only become a real sea wolf by controlling a small raft that plows the desert and dangerous waters of a bottomless ocean full of armed opponents and other dangers.
You have to manage an ordinary wooden raft, which is equipped with a simple mast with an extremely unstable sail. This boat is controlled by weight transfer. Those. if you run to the right side of the raft, then it will float to the right, and if to the left, then you already guessed what would happen.
The game has two main goals - the collection of resources, which are so generously strewn the surface of the sea, and the flooding of enemies. At the same time, everyone chooses his own path to sea domination. You can choose your own strategy by combining various styles of the game.
Choosing floating boxes with gold you get not only a precious resource but also experience that is converted to your own level. But the resource can be spent on numerous improvements, products, or the purchase of ships.
Don't like just fighting? Try yourself as an experienced trader. Approach the islands, buy goods at a bargain price, and sell them on other islands. Among other things, you can buy large ships that will differ in capacity, speed, and safety. The best deals for real pirates.
However, the purchase of ships is far from a complete list of acquisitions for which you can spend hard-earned money. The game offers to acquire significant improvements in various characteristics, whether it is the rate of fire of your main gun or its ultimate power. Choose add-ons according to your style of play and dominate the sea. Equip your ship in such a way that they are afraid to sail to it. The best way to become the most powerful warrior is to control your opponents.
Well, and when you gain a sufficient amount of military potential, boldly conquer the seas with your weapons, sink your enemies, take their goods from them, and enrich yourself like never before.
How to play?
Both character and ship control is done using the ASDW buttons. The direction of vision (and attack control) is done with the mouse. Point the cursor in the direction where your projectile will fly or where you want to throw a fishing rod, and then click the left mouse button.