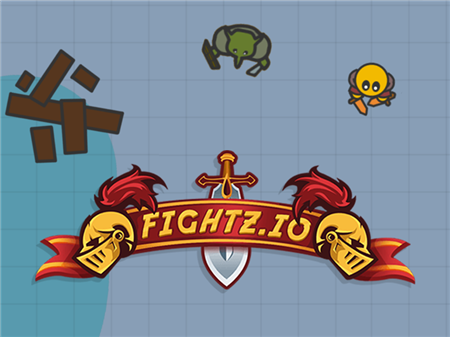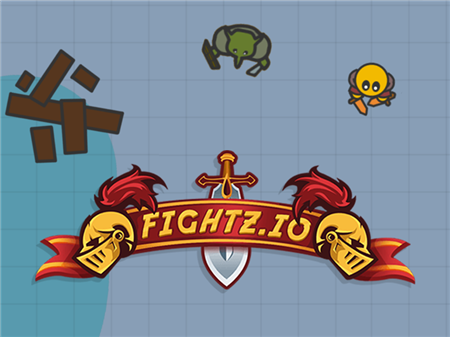 Fightz.io clearly demonstrates what will happen if, in games of this genre, you try to jump ahead of your head ahead of time. You have the opportunity to achieve the highest results in a world full of adventure and various monsters. However, you can decide on your own - to fight exclusively with computer mobs, or engage in open confrontations with real players. Which way do you prefer?
The game pleases with a huge number of different objects, killing which you get a certain amount of experience. The larger prey you kill, the more experience you get. Experience is accumulated in a certain graph that shows the current level of your strength. When the level scale reaches the end, your hero receives a boost, a more powerful weapon, and an additional supply of health.
As we noted above, you are free to choose a tactic that will adapt to your style of play as adaptively as possible. If it seems to you that a huge amount of booty, which allows you to gain experience, is not enough, then start fighting with other players.
However, it is worth noting that the Fightz.io user community is extremely neutral towards PVP confrontations (with the exception of the corresponding game mode). Here they prefer to fight monsters, build up their military potential, and go deeper into the land of the damned.
By the way - the further you move away from the main city, where the vast majority of users are located, the more powerful opponents you will meet. This is the case when the initial stages of the game are better not to go far from home. Reach a certain military potential and only after that start to conquer serious opponents.
The moment does not come in the game when you run into a large level of development and it becomes unbearably hard for you to pump your character. And all because much more experience points are given for complex enemies, which will bring you closer to the next level and new types of weapons.
A little tip: in order to replenish health indicators, you need to achieve the next level of development. Each new level begins with a full level of HP.
How to play?
All character control is skillfully placed on the main organs of the mouse. Point the cursor to the direction of movement, and use the left mouse button to perform attack actions.