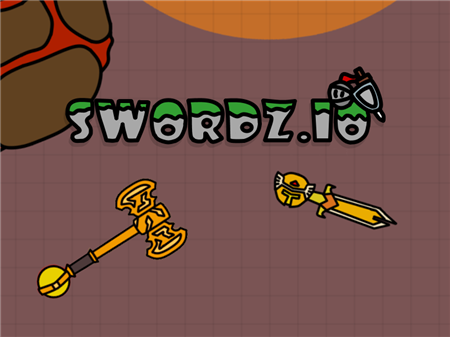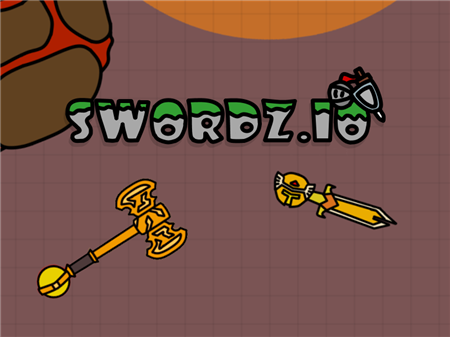 A classic example of competitive browser games in which you have the opportunity to show everyone who is the boss on the map. In Swordz.io, your goal will be to destroy all rivals and random mobs to build up a high rank and improve military potential.
You start the game in a large arena that is full of random rivals. Your two main goals are the survival and systematic destruction of rivals. An attack does not imply any complex tactical actions. It comes down to simply brandishing your weapon and if you manage to hit an opponent, you will literally tear it into rags. The larger the opponent, the greater the number of individual fragments it breaks up. After the victory, you definitely need to collect parts of your fallen enemy, which will bring you experience and bring you closer to raising the level.
Even though most of the rivals are computer mobs, which do not carry any danger, there are a large number of real users on the map. Each of them strives to defeat everyone else and is a potential threat. You should carefully evaluate your own strengths and try not to get into trouble with an enemy who is superior to you in both weapons and size.
Speaking of sizes - each new level increases you in size and with each new improvement you get a new weapon that increases in proportion to your character. In the end, you can have a weapon of such proportions that the enemies will not be able to get to you at a distance of attack. Naturally, this will provide you with a significant advantage over everyone else. However, you should be as careful as possible - with great strength comes great responsibility. Everyone wants to defeat a strong opponent and it is possible that you will be attacked by coordinated groups.
Along with increasing the level and increasing the size of the gun, you increase its ultimate attack power. Thus, enemies, the destruction of which previously required several well-aimed hits of the initial sword, will crumble from the slightest contact with your reinforced gun. Achieve excellence and become the biggest in the game!
How to play?
Control is carried out via the organs of the mouse and is duplicated on the main navigation keys ASDW. Use the method of warfare that is most convenient for you and carefully monitor your enemies!