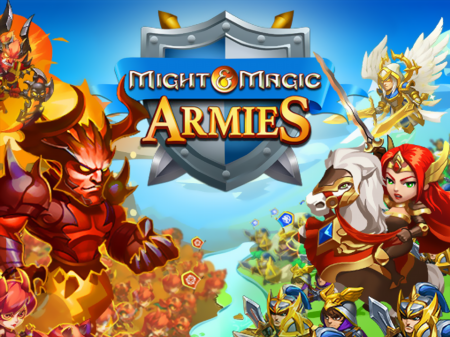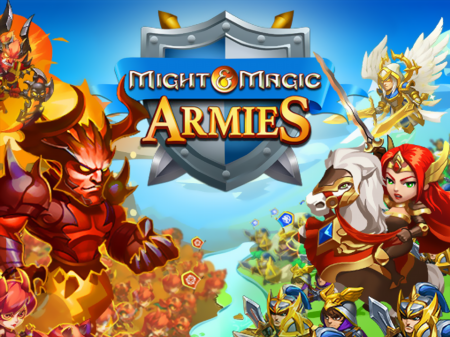 This is another project of a well-known developer who specializes in battle royale games. Now you are waiting for a confrontation with other players in a fantasy world that is full of various fabulous creatures and dangerous monsters.
The project received high ratings from users and became extremely popular with experienced specialists, who quite often set the game as an example to many other developers who tried to create competitive offers.
If you adore atmospheric games of this genre, then you should definitely take a closer look at Might And Magic Armies, which will not leave you indifferent. This is an excellent choice for those who want to escape from the daily hustle and bustle and switch their attention to something else.
You start the game with one unit that can command an army. All you have to do is gather this army and start fighting with everyone around you. The essence of the game is very simple - you just move around the map, visiting the surrounding villages and collecting all the unoccupied warriors who will join you, thus forming your personal army.
Engage in battle with other armies only if you significantly outnumber the enemy. Otherwise, you will lose most of your warriors and become very easy prey for other players. Try to avoid direct confrontations for as long as possible, even with those you are superior to. And when you gather a real army, then start to conduct hostilities.
How to play?
The game is controlled by the block of WASD keys with duplication to the block of navigation keys (arrows). Interactions with any menu items are performed using the mouse. Hover over the object you need and press the left mouse button to activate it.