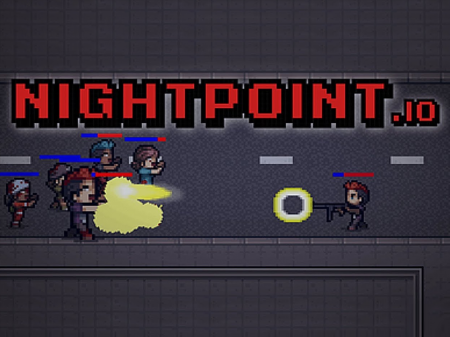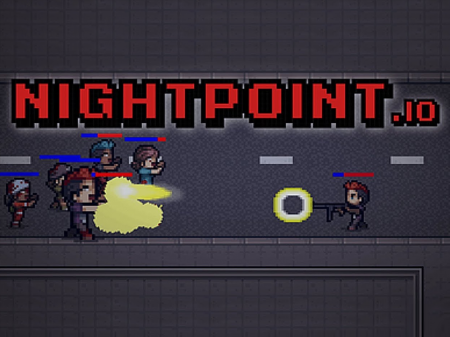 Do you know what slaughter is? This is when the game offers not just a weapon to choose from and shows who to shoot at, but when you are so keen on the process that you start indiscriminately firing in all directions. And if with every newly defeated enemy you experience more and more pleasure, then you are at the right place. This is how nightpoint-io works, which attracts a huge amount of attention from gamers.
The game pleases with a high level of dynamism and a huge abundance of enemies. Unlike a large number of related games, here you will not only confront real users but also a huge number of night monsters. By killing enemies you get an experience that is converted to new game levels. Each new level begins with the choice of a new weapon, which significantly exceeds the previous characteristics.
At the same time, the system offers you two types of weapons to choose from, each of which will please with different characteristics. If you prefer aimed long-range combat, then choose semi-automatic rifles, and if you want to break into crowds of zombies shooting dead and alive at close range, then your best choice will be an alternative from a more suitable type of weapon. Each new round offers the user a choice of two types of weapons. So if you didn't choose the most suitable type of weapon in the previous round, then reach the next level to choose another type of weapon.
Nightpoint.io offers players to independently choose the level of interaction with other players. Despite the fact that all users compete for the highest line in the final table, first of all, people try to fight with zombies and only then enter into confrontations with each other. However, when you reach a serious level of weapons, it will become extremely boring for you to shoot large crowds of thoughtless zombies and will want to compete with other soldiers.
Watch out for opponents, take cover behind buildings or other objects, and exit the winner from each shootout. The game will allow you to enjoy the highest dynamics of shooting confrontations.
How to play?
Character control is done via the ASDW layout and mouse. The selection of various improvements is carried out via the digital block on the keyboard.