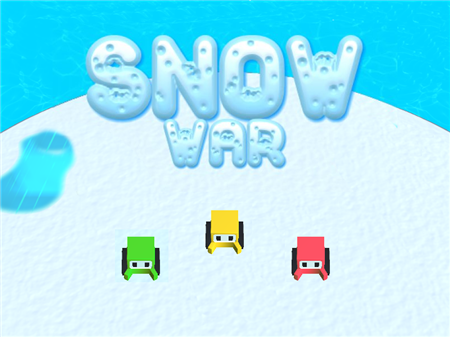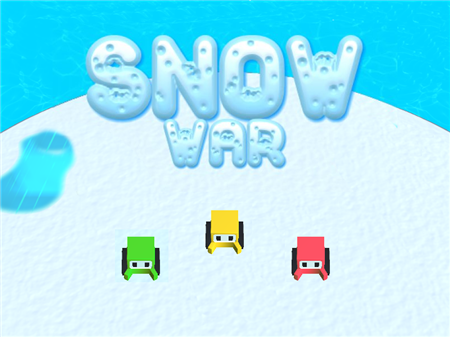 Who does not like winter pranks and games, which sometimes turn into a real slaughter with snowballs? The presented game allows you to plunge into a multiplayer massacre that does not tolerate errors and will give you the opportunity to distinguish yourself among a large number of players. Ready to challenge a lot of potential opponents? Then rush into a battle!
You control a certain mechanism that copes with the creation of snowballs. And you control it on an ice floe in the middle of the ocean. Together with you on the ice floe, there are a large number of players, each of whom longs to remain the last survivor and receive the title of king of the ice floe. And your number one goal is to take the top line in the final score table.
You can try not to interfere with the relationships of other users and allow them to fight with each other. However, the map is really limited in size and you will have to take an active part in clarifying the relationships among users. To be a hunter, not a victim, try to push opponents into the water by falling into them snowballs. The easiest way to achieve this is to wait for the enemy to fall into the ice trap, make a targeted shot, and push him from the ice into the water.
Carefully monitor where you are going and the size of your snowball, which you carefully collected in the last few seconds. The larger it is, the more difficult it is for you to control your character. In other words, the game will constantly surprise you with unusual mechanics and you will be forced to adapt to the new game conditions every second.
Rounds do not last long due to the highest dynamics of the game. Therefore, you can conduct several different sessions in a short period of time. An ideal opportunity to escape from everyday routine for several minutes and show everyone who is the real owner. Do not try to get gold medals from the first games. Understand and get used to the mechanics of control and train your shots. And when you understand all aspects of management - act and become a champion!
How to play?
Character control is put to the main organs of the mouse. Indicate the direction the character is moving and roll the snowball by long pressing the left mouse button. If you lower the mouse button, then your snowball will fly in the direction of your movement.