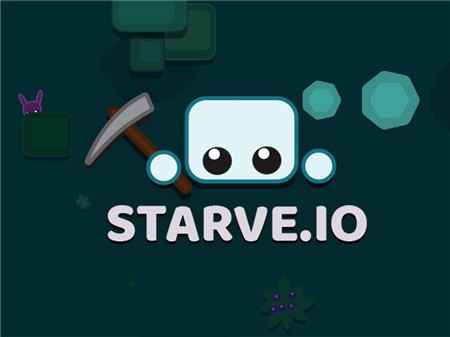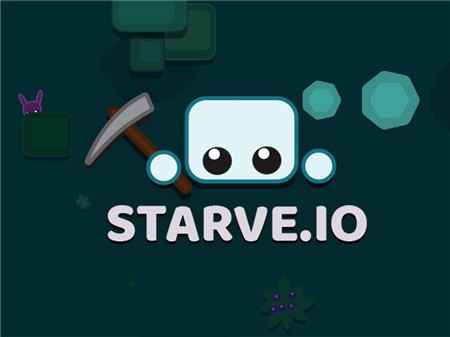 The bright, cartoonish game that will show the severity of survival in the most difficult conditions. You find yourself in the middle of a forest full of wild animals and other players. Your first priority is banal survival. How you are going to achieve this is your business, but you need to survive at all costs. In this case, the cause of the death of the character can come from anywhere. It can be either hunger or hypothermia. And if we add the unpredictability of the human factor to all this, then all the difficulties can be easily multiplied by 10 and you will get the real conditions of the Starve.io game.
Create tools and get resources for the construction of various structures and new types of weapons. But first of all, carefully monitor your health indicators. If your level of hunger is already at a critically low level, then you better find your own food and satisfy your hunger as quickly as possible. The same story applies to hypothermia. Set yourself a bonfire to warm up. Many animals are afraid of fire and this is a good way to protect yourself during night raids of predators.
Get the first resources as soon as possible to craft the first tools and weapons. Only in this way, you will have a chance for survival. Once you satisfy your primary needs, proceed with the arrangement of life and the creation of more complex and advanced tools. To do this, you will need to extract more resources and begin to overcome much greater difficulties. However, with each new challenge and task, the game becomes only more interesting and exciting.
Despite the fact that the spirit of such games is completely saturated with PVP elements, you will have more than enough time to ignore other survivors. Moreover, at the initial stages of the game, all players do not interfere with each other, and in some situations, they even come to support you.
You should be more worried about the numerous forest creatures that strive to kill you. Until you have the first serious weapon, confrontation with predators is best avoided. Try to get more resources during the day, and sit around the fire at night. Otherwise, you will not be good enough.
How to play?
Game control is rendered on the mouse. Use the graphical menu of the game to select one or another craft. All items used occupy specific slots that correspond to the number of buttons on the keyboard (1-0).