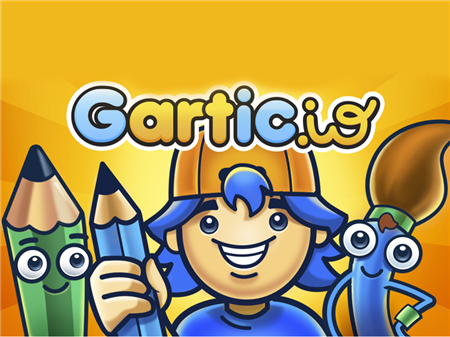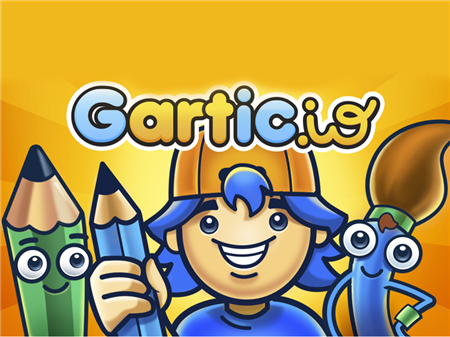 Do you like gatherings with friends during which interactive games are the main entertainment? Gartic.io will be a real salvation for those who miss this kind of entertainment and stay at home. Here is a game that will make you relax and distract from everyday routine, as well as allow you to show your creative talents. Invite your friends to the game or make new ones. In any case, it will be incredibly fun and interesting.
The rules of the game are incredibly simple - all participants in the game room are given a certain number of rounds, during which users will be given in turn the opportunity to illustrate the hidden word. The system selects a simple word, and you have to draw it on the board. Drawing tools are extremely simple and intuitive. Even an inexperienced user can handle the management.
You can not draw numbers, various characters, and write a hidden word on the board. At a minimum, this is not at all interesting, but at the maximum, participants can vote for your exile from the game room for such tricks.
After the player begins to draw, the system counts the time allotted for guessing so that all players can write their answer option to the general chat. If the user guesses the word, the system notifies everyone that the word is guessed. The word itself will not be displayed in the chat until the end of the tour. Everyone who guessed the word gets points. The drawer also receives his portion of points.
The most noteworthy feature of gartic-io is its numerous theme rooms, among which you can choose the theme that is closest to you. Among the rooms, you will find many game-themed sessions ranging from DOTA2 to Fortnight. Among the many rooms, you will find art, food, animals, and many other interesting topics. Do you specialize in Minecraft? Then boldly burst into a room with a large number of people who will compete with your knowledge. Want to test yourself on common topics? Easy! Any players are welcome here.
How to play?
Game control is fully and entirely tailored for the graphical interface. The drawing tool is organized in the image of all similar adaptive editors. Guess the word, write it in the chat, score the most points, and become a champion! What could be simpler and more interesting?