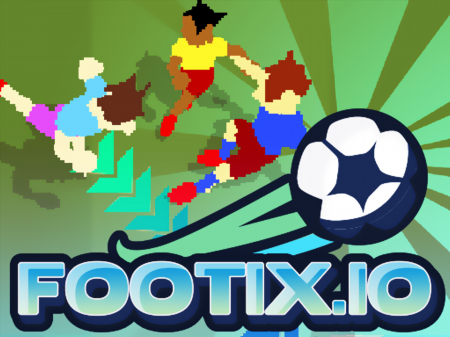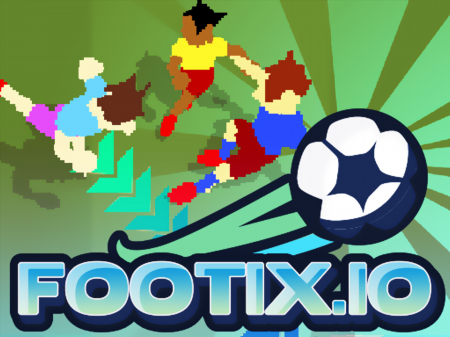 The presented game is a new word in the footsim of the online mode. While the world has split into two huge titles in this genre, mobile and browser games are creating an incredible amount of more arcade-based football sims and Footix.io is one of the most fun of them all.
Here you can play alone or with a friend. However, the main feature of the game is that you are part of a team and you need to adapt to the style of your teammates in an extremely short time. A large number of other people from all over the world play with you, and success will depend only on how quickly you find a common language with each other. Do you want to try your hand at football and become a world legend? Get on the field and start scoring.
The action takes place on a football field, where there are puddles of mud. Getting into such mud spots, your footballer significantly loses their speed of movement. You can pick up the ball with a tackle from opponents, you can drive it to the goal, give passes to allies or shoot at the goal yourself. But remember - this is a team game and the overall standings count. If you are selfish enough to go to the goal and try to score a goal yourself, and at this time your teammate is in a much better position and you are greedy, then you will miss a great opportunity to score a goal and get ahead.
How to play?
The character is controlled via the WASD buttons. Shot on goal is carried out with the help of the mouse - move the cursor to the desired corner and press the left mouse button to make a kick. Sliding is carried out by pressing the Space button.