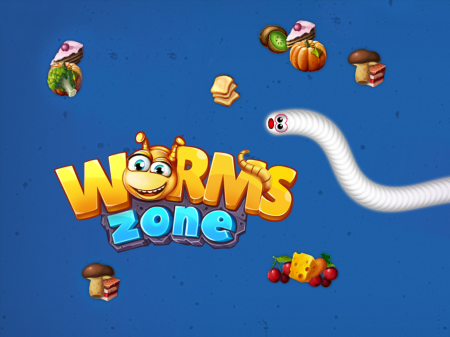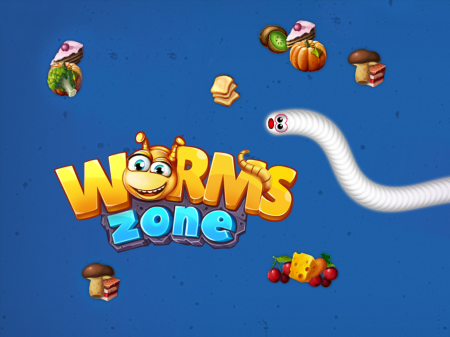 In case you have been looking for a high-quality, fun, and colorful snake game for a long time, then Worms.zone will definitely suit your taste. There is everything that people love so much - you are able to compete with other users, eat a huge number of different components uncontrollably, and be more than all opponents on the map.
Among other things, the developer heard the requests of the players and introduced several bonus components into the gameplay, which significantly expanded the functionality of the characters. And all this creates the same positive background that has formed around Worms.zone, which is the new hit of the season.
You control a worm that moves around the limited game map. Your main goal is the usual mass grows, which occurs through the absorption of numerous fruits, mushrooms, sweets, and other edible ingredients. The more your character eats, the more he gets.
In addition, you can touch your own body, but you cannot purposefully touch other worms. However, if one of the opponents touches your character, he will immediately disappear, and a large amount of food will appear at the place of his death, which you can eat. This will not only allow you to grow in size but also remove the competitor from the game.
How to play?
The character is controlled via the mouse. Move the cursor where you want to direct your snake. In addition, you can quickly accelerate by clicking on the left mouse button, however, you will lose a certain number of points. Use the boost option only when needed.
Do not forget to eat various bonuses that will greatly simplify the passage of the game. For a short period of time, you can increase your own indicators, the number of points earned, overview or other characteristics in the game.