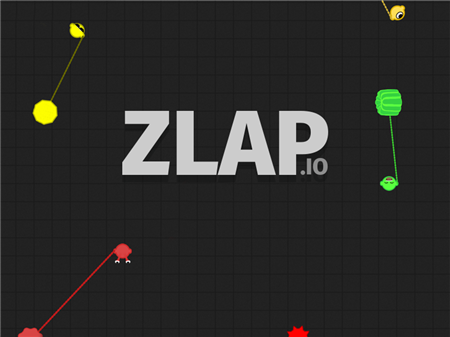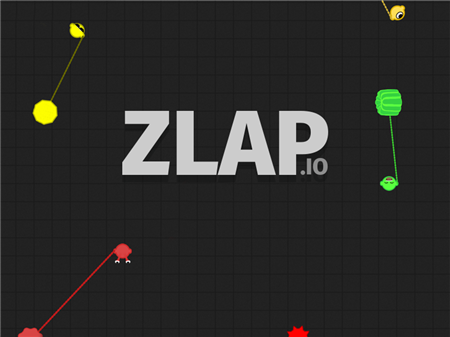 Zlap.io is a fun sandbox in which a large number of players compete in decision-making speed and sleight of hand. Your goal is ugly simple - to defeat all enemies on the map, score points, and take a leading position in the final table. To achieve your goals, any means are good and you will have to demonstrate the ability to use them.
You control a small character who drags a peculiar boulder on an elastic chain intending to attack. With you, on the map, there are a large number of rivals with similar weapons that attack each other. In the game, everyone plays for himself, so you have to show maximum care and caution.
The main feature of the game is the control, which can confuse an inexperienced player. The fact is that the control of the hero and the boulder itself is carried out independently of each other. The direction of movement and the direction of the boulder are completely out of sync, so you have to take into account two factors of position in space at once.
Everything is extremely simple - attack opponents with a boulder and if you manage to touch the enemy, then he will die, and you will receive a certain amount of bonus points for him. It is important to remember that every enemy killed gives you not only points but also increases the size of your boulder. Thus, it is easy to guess that the larger your boulder, the easier it is for you to attack opponents.
Nothing will happen. They will bounce from each other like two elastic objects (like an inflatable ball). In the game, only the collision of a character and someone else's boulder is critical. All other contacts of objects do not bring a definite result. So you can calmly butt your forehead with your opponent.
It all depends entirely on you. You can swoop into the crowds of enemies, sweeping away all life in its path, or you can take a strategic position on the battlefield and wait for the perfect moment to attack. Your fighting style can change 10 times per game. Choose the most adaptive way to defeat enemies.
How to play?
Character movements are controlled using the ASDW keys. Boulder control is attached to the mouse cursor. The intensity and speed of movement of the mouse affect the speed of movement of the boulder in space. This is done so that you have the opportunity to choose the desired angle of attack and the speed of movement of the weapon.