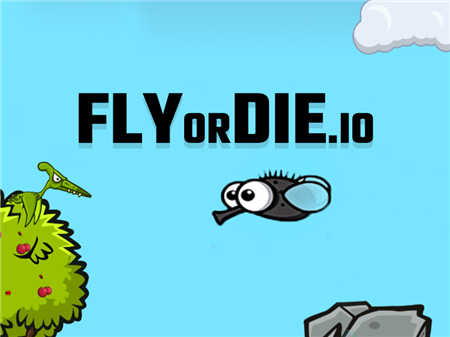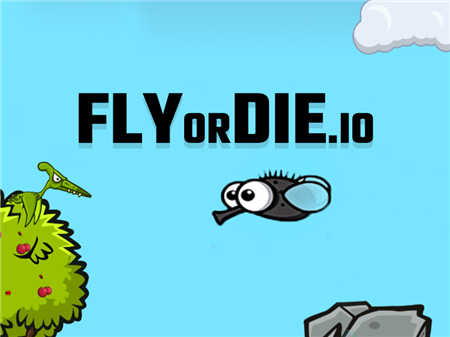 You find yourself in a big world that inhabits a huge number of different living organisms. Each inhabitant of the world fiercely seeks to increase in size and gain greater strength. Such a simple process of evolution is achieved by simply eating the weakest of the strongest. Your goal is to be among the strongest and take the top step in the evolution chain.
At the very beginning of the game, you get control over a regular fly. Remember, almost everyone is a danger to you. You are one of the smallest creatures, which strive to eat a little more agile predators. Although this rule applies to the entire gameplay, the lower your level, the more dangerous the environment around you will be.
The game gives numerous clues about who you can and who is best avoided. The inhabitants of the map, which are highlighted in green, are your potential prey and by eating them you are approaching an evolutionary leap. But in red are those who can eat you. At the sight of such rivals, it is best to quickly leave the designated area. You cannot defeat a predator and disrupt the natural evolutionary process of nature. Look for your own victim and systematically step into the leaders.
There are two additional consumables in the game that you will have to keep track of all the time. It is water and air. If the level of one of them falls, then you simply die. In addition, some locations do not allow you to breathe. For example, if you rise too high, you will not have enough air, and carelessness when drinking water can cause drowning. In some situations, the game warns you of low levels of air or water. However, try not to forget that you need to replenish these vital resources for life.
Each of the creatures that you turn into has its own characteristics and skills. Learn them and learn how to use them. Some species of organisms are immune to poisons; others are able to capture the victim for a while. All skills are passive and do not stack.
How to play?
Control is regulated by the mouse. Each click on the left mouse button - a flap of your wings. The direction of flight is determined by the cursor. Some objects have a high degree of viscosity (water, swamps, etc.) and in order to get out of them, you need to make a little more effort.