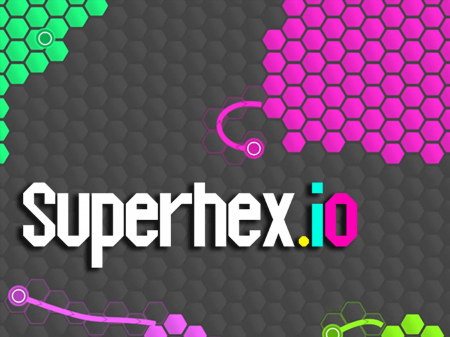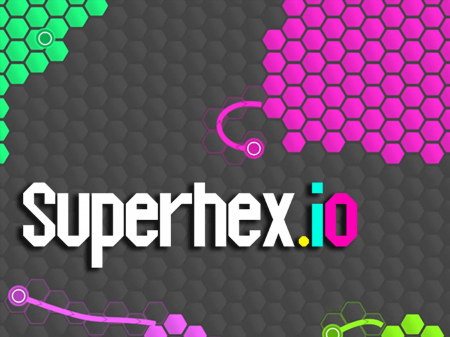 Superhex.io is a strategic game that teaches not only planning but also trains serious endurance. The essence of the game comes down to total dominance and capture of the map. You control a ball that plows a large map of the game world and reserves a line. You start from the initial location, which is indicated by a certain color and looks like several cells connected to each other. Your goal will be to increase this territory by capturing empty cells, or cells captured by other players.
Leaving a line behind you delimits the territory. But to make the territory yours, you need to start and end your journey from the one that belongs to you. Each new trip will add to you the territory that will be in the inner radius of your guideline. At the same time, touching your line is by no means possible, otherwise, you will lose and you will have to start all over again.
The highlight of the game is that together with you the card is shared by a large number of other players, each of whom wants to grab a bigger piece for himself. You can also seize foreign lands but look at your possessions, because sooner or later someone more agile will appear, who will has his/her eyes on your "color".
If you run into another player — behave as carefully as possible. Remember — if you touch the enemy's point, both of you will lose, but if you touch the line through which the opponent is now trying to seize territory, he will instantly lose and all his possessions will disappear. At the same time, you will get rid of the annoying rival that interferes with your planned expansion.
The most rational way is to systematically capture the territory in small areas. The fact is that if you immediately decide to capture a huge area, then with a great deal of probability you will be noticed and immediately destroyed. Recall that to lose, the minimum contact of your opponent with your line is enough. And since the line will be incredibly long, it will be extremely simple to do so. For this reason, capture new lands slowly.
How to play?
The line is controlled by the arrows on the keyboard or by the mouse cursor. Choose the most simple and convenient way for you and remember — sometimes you need to react quickly to the actions of your opponents. Therefore, choose that very method that you quickly adapt to.