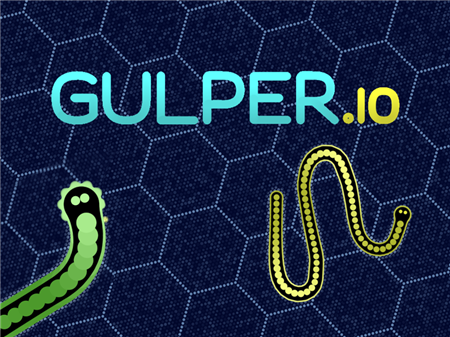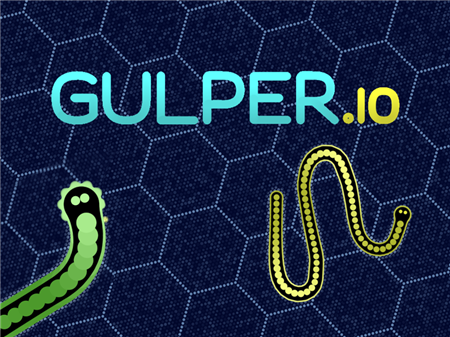 Here is a snake at its best! The game received a huge number of positive reviews on the network and is characterized by an ever-growing audience, which appreciates the unique combination of pleasant gameplay and detailed graphics.
You control a snake and your goal is to absorb the maximum number of bonus components (resources) + in order to break out into the leaders of the tournament table. Each component you eat allows you to grow in size and build weight. The bigger your character, the better.
Unlike classic games of this format, you can touch your own body and this does not bode well for you. But if you touch someone else's character, you will instantly lose. It is important to remember that there is no advantage with the difference in size between you and your opponents. Even if you, being a giant snake, touch the character that has just appeared, you will still lose instantly. This rule applies to all players, without any restrictions.
Without other people, Gulper.io would turn into a resource-eating simulator. It is for this reason that a huge number of real users play on the map, who share the game session with you. Such dynamics and saturation of various users introduces a peculiar competitive element and gives the game interest.
With all the visual uniformity, the game allows each new session to choose new tactics. Some players prefer to gradually collect resources and wait until opponents make a mistake. And others, on the contrary, lead an active image of the game and force others to make mistakes by setting traps for them. Be that as it may - choose your own style of play and surprise opponents.
Your character has the ability to instantly accelerate, which is valid for a sufficiently long period of time. With this function, you need to be as careful as possible, because if you scoot headlong on the map, then there is a high probability that you will not have time to dodge the enemy that suddenly appears and lose. Likewise, you can use acceleration to quickly change position, providing yourself with a tactical advantage.
How to play?
Your character is completely controlled by the main organs of the mouse. The direction is adjusted by the cursor position, and acceleration is activated by the left mouse button.