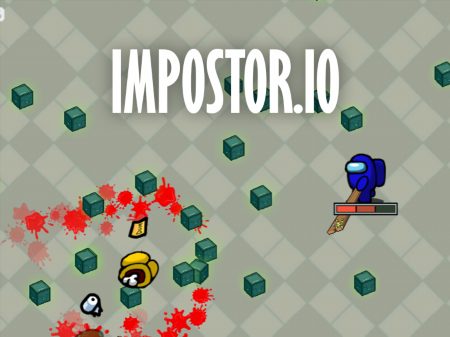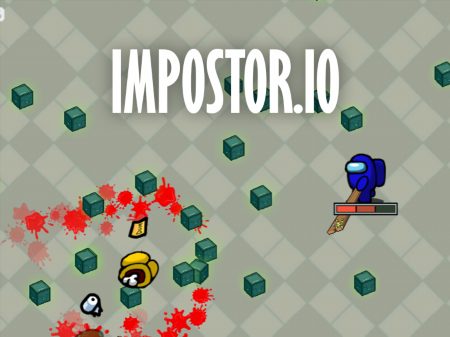 The presented game is one of the clearest examples of how to implement modern lightweight projects. There is no oversaturation of plot components or any additional strategic requirements. All you have to do is run around the map, collect components and fend off opponents. And what is best about the Impostor.io is that you can get carried away with the gameplay for a fairly long period of time, although initially you just want to "go in for five minutes" to switch between tasks. This is facilitated by everything from popular characters from the cult game to a fun and cozy atmosphere.
You play as a character who runs around a limited playing field and collects numerous components. Each assembled component adds a gaming experience to your character that converts into playable levels. With each new level, the amount of your character's health increases, which makes him stronger.
Together with you, other players who control their characters run around the map. Their task is to collect as many points as possible and destroy all opponents. Moreover, each player chooses their own tactics for the game. Some prefer to fight indiscriminately, while others simply focus their own attention on collecting resources, without entering into confrontation with opponents for no reason.
How to play?
The game is controlled by the mouse cursor and the left button of the manipulator. Move the cursor in the direction where you want to direct your character. Each time you press the left mouse button, your character will swing a melee weapon in his hands. If you successfully hit the enemy, then part of the vital reserves of health will be taken away from him. The game ends when your character dies.