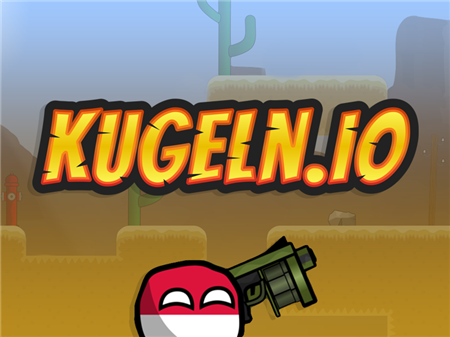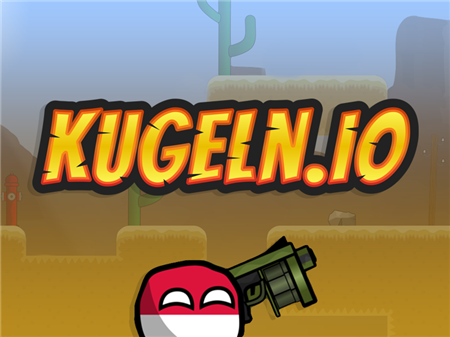 We all remember the good old series of games where warlike worms tried in every possible way to destroy each other. Kugeln.io is a great follower of the traditions of the series and offers us a high-quality remake of the game in which you will plunge into the usual mechanics of the game and will be happy to recall the greatness of the old game.
The main highlight of Kugeln.io is the game not against artificial intelligence, but against real players from different countries. You have to destroy the maximum number of opponents in the time allotted for the round and, if possible, not get into someone else's sight.
Your adventures will begin with a minimal set of weapons, which will be limited to a simple bow and arrow. With this set of ammunition, you are unlikely to achieve total domination. Move around the map, pick up improvements for your weapon, and become stronger. In the end, the most agile win here. If you manage to arm yourself with high-quality weapons, then success will certainly await you and the enemies are unlikely to climb on your rampage.
Some types of weapons have a limited supply of ammunition, so carefully dispose of them and appreciate every shot! But such troubles are accompanied only by weapons of increased firepower. With the most common and simple types of small arms, there will be no such surprises.
In each game session, you can collect a large number of different bonuses and convert them into a military advantage. Arm yourself, destroy enemies, and become the most respected killer in the game session.
A little advice - any player loses when hit in the water. Therefore, if you find the enemy at the lower levels of the map, then try to blow up the earth under his weapon and make the guy swim with sharks! At the same time, try not to fall for this trick yourself. Beware of anything that can knock you into the water!
How to play?
Most of the controls are placed on the main organs of the mouse. Indicate the direction with the mouse cursor and shoot with the left button. But the jumps are carried out by the Space button on the keyboard. Your character does not always need a solid surface for a second jump in the air. If you think that you are in a hopeless situation - try jumping in the air. With a high degree of probability, you will be able to get out of the trap and further build up your military advantage.