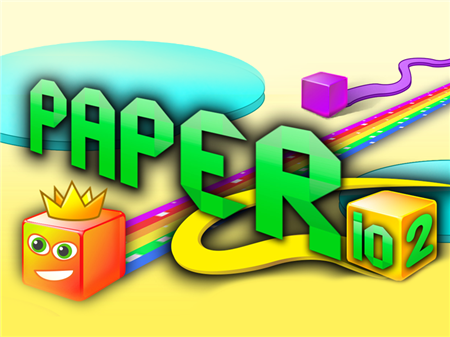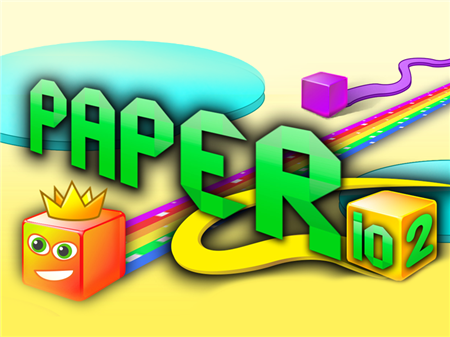 Paper.io 2 is a bright, colorful world that will plunge you into the atmosphere of constant rivalry and total expansion. The goal of the game is to capture as many territories as possible, and for this, you will have to seriously try. On the game map, besides you, a large number of other players, each of whom also wants to increase their own possessions.
You control a small paper square that travels freely on the map leaving a line behind it. This line serves as a tool for marking occupied territories. You need to circle free or occupied territories and lock them on the possessions already seized by you. All that remains in the inner radius of the land designated by you will now belong to you.
There is absolutely no difference between what is capturing. The mechanics do not change at all, except that someone else's territory will become yours. However, owners of foreign lands often glance at their borders and if you are noticed in someone else's "house", then severe persecution will begin. By the way, for the same reason, often pay attention to the situation in your principalities.
There is only one prohibition in the game - to avoid contact with your own line. This applies to both enemies and oneself. The slightest contact with your line will lead to instant defeat. At the same time, it doesn't matter how large holdings you have and how long you have dominated the map. If someone touches your line, you lose. Similarly, you need to attack other players. Pick the moment when the opponent will capture new territories and touch his line before he has time to close the figure.
By the way, the final designation of new territories is determined by closed figures. You must start and end any journey exclusively on your territory. The one who owns the most possessions becomes a leader.
How to play?
Game control is carried out both through ASDW keys and with the mouse. Indicate the direction of movement of your figure and get an advantage in the game. The game does not provide for additional actions, so you will not have the functionality to quickly change positions on the map. Keep this in mind before setting off on long journeys. Do not forget that behind you is a long unclosed strip, which is extremely easy to attack.