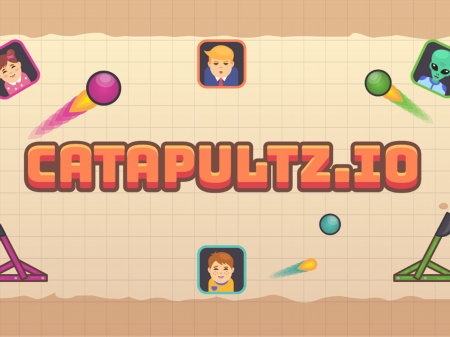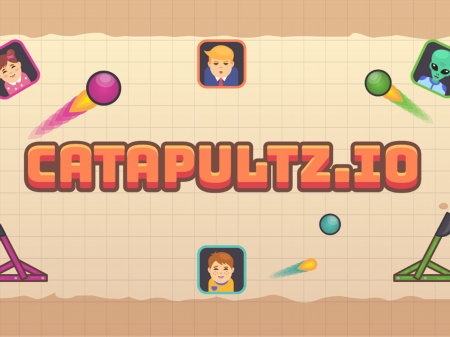 Catapultz.io is that very game where everything differs from other games and even real life. However, at the same time, the project really pleases with its originality, incredibly fun atmosphere, and excellent level of gameplay. The fact that you do not play with simple computer opponents, but real users from the Internet, adds its charm, and this immediately increases the degree of interest several times.
The game has gathered a very impressive audience, which faithfully spends a huge amount of time trying to hit opponents. You, too, can test your own strengths in a unique project and show everyone who is here controlling the very mark and the deadly catapult, which knows no mercy. Are you ready to leave shambles? Then fight!
You control a catapult that can shoot at other catapults. Your weapon appears in a random place on the game map, and the system will concentrate a large number of opponents around you. All you need is to hit other players with well-aimed shots and hope that no one will hit you. Each downed enemy gives you one point. Needless to say, the more points you earn, the better?
How to play?
All interactions with menu items, as well as the aiming system, are regulated by the main mouse controls. Direct the mouse cursor to the desired area and check the projectile's planned flight path against the dotted line. If you calculate everything correctly, you will definitely knock down the enemy, but soon another will appear in his place, so do not try to destroy everyone. Just enjoy the process and have fun! Remember, just one hit is enough and your target will be defeated!