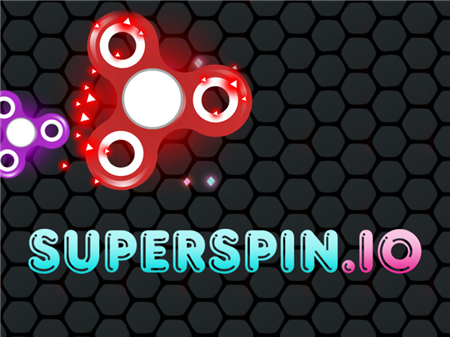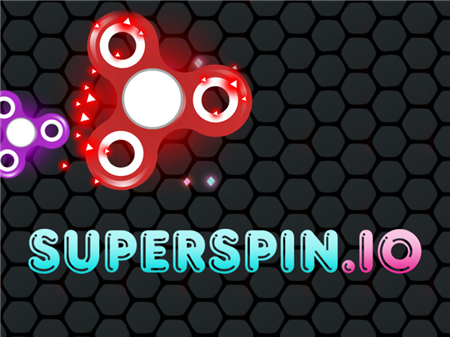 Who does not like games that involve a systematic build-up of strength? SuperSpin.io is one of the most prominent representatives of its own segment, which pleases a huge number of players around the world. You control a dynamically spinning spinner who needs to collect resources and break out into the leaders of the world ranking. And your spinner is able to defeat enemies. Interesting?
You control a spinner whose rotation speed is proportional to the number of current points. In turn, the glasses display the number of collected luminous points that are scattered throughout the map. With each new point, your spinner becomes not only faster but also larger. In other words, you are steadily increasing your mass, which means increasing your attacking potential.
On the map, there are a large number of real players, each of whom also collects resources and is beaten out as a leader by all possible efforts. You have the opportunity to attack any player, however, the choice of the enemy must be approached with maximum responsibility. If you and your opponent have approximately the same amount of points, then your confrontation will not bring any benefit to any of you. But if you find an enemy that is much smaller than you - feel free to attack. Such an enemy will immediately lose and in place of his spinner, there will be a huge amount of resources that can be absorbed. The larger the defeated enemy was, the greater the number of resources spilled out of him. Thus, successful attacks on less powerful opponents will help you gain weight faster and become a more dangerous opponent.
In addition to the usual mechanics of moving around the map, your spinner has the ability to accelerate. However, it is worth remembering that any acceleration is carried out due to the stock of eaten points. They act as fuel. Thus, constantly accelerating, you lose in size and speed. Use the option with extreme caution and in critical situations. Overindulgence is definitely not worth it. Most often, the acceleration mode is used when a sudden attack or tactical retreat is necessary. In all other situations, acceleration will become the usual luxury, which you certainly will not bring much use.
How to play?
The spinner is controlled by the direction of the cursor. The left mouse button activates acceleration.