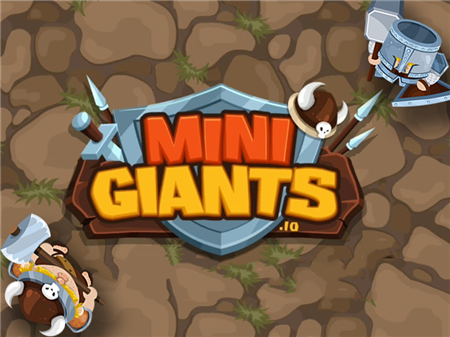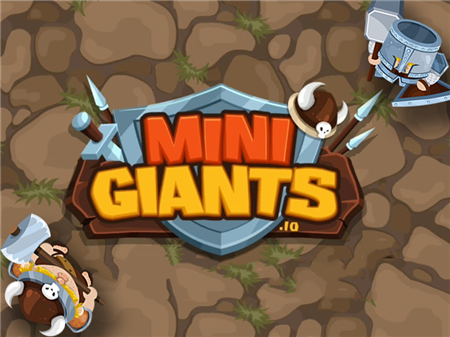 MiniGiants.io is a harsh survival in the arena, which is full of cruelty, blood, and... fun! If you want to escape from everyday routine even for a while, this game is definitely worth your close attention! Get your sword from its scabbard and get ready to shred your rivals into a huge number of small pieces!
This game is not full of features and plot twists. All you have to do is kill your opponents and is highly desirable on an industrial scale. You appear in the middle of the arena, which is already teeming with enemies and a huge number of local confrontations. Wherever you go, from all sides you will hear the rattle of weapons-grade metal and the sound of falling heads. Whether you should immediately get involved in fights is your choice. However, you have a good opportunity to avoid instant confrontations and gain some muscle before the first fights.
In addition to the obvious way to increase experience - victories in battles, you can get the necessary points simply by picking up stones in the arena. The location is strewn with them quite abundantly so that you will not have any problems with collecting an important resource. Each collected stone adds you a certain amount of points, which will lead to an increase in level.
Along with the level, you improve the characteristics of your character, ranging from the size of a warrior to the size and power of a weapon. If at the beginning of the game you need an extraordinary amount of luck to defeat your opponent, then with the improvement of your character, your enemies will need luck. The mechanics of the game are fairly straightforward and do not constitute a complex algorithm that requires detailed study.
With each victory, you get not only experience but also a trunk, opening which you get a certain part of gold. However, do not rush to immediately get a large amount of gold in battles. Try to focus on increasing experience first, and only then defeat everyone on the spot with enormous power.
How to play?
Character control is carried out using the mouse. Indicate the direction of movement with the cursor, and use the left button to carry out attacks. With the right mouse button, you can activate the instant acceleration of the character. However, such a tactical breakthrough has only a temporary effect and has a reload time. Use the option only in emergency situations.