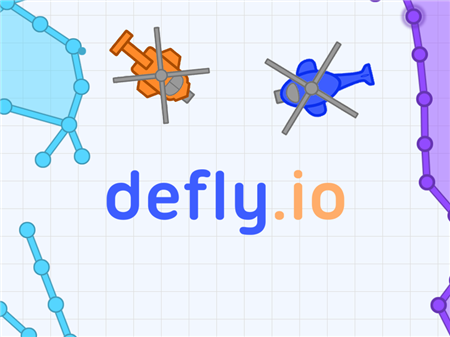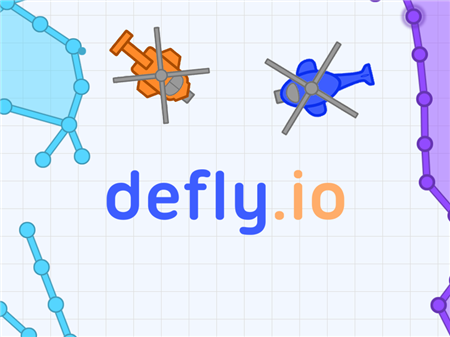 It's a game that will give you a lot of impressions and make you think completely outside the box. If you like the expansion cycle of games in which you need to capture as many territories as possible, then Defly.io is worth your close attention!
You control an engineering helicopter, which is able to build complex geometric shapes by folding straight lines. Your goal is to outline as many territories as possible and attach them to your possessions. Unlike the huge number of related games that are widely represented in this genre, you should not climb into someone else's territory, as this will inevitably lead to the crash of your helicopter.
However, the game has a huge number of players from whom you can take possession through weapons power. Yes, your helicopter is equipped with weapons that can shoot enemies and their designs. If you break a connecting point, a gap will form in the enemy territory through which you can fly and which you can capture.
Among other things, the player will be completely safe inside his structure. So the best way to get to it will be the destruction of reference points that will allow you to penetrate foreign land. However, it is worth remembering a very important detail - if you shoot at some of the reference points of someone else's design, you will not destroy the large block. You just get a gap in the holistic figure, and if the opponent closes it with a new line in time, then you will be trapped, so be careful and watch out!
With the increase of your own estates, you get experience points that you can spend on improving your helicopter. Choose a package of improvements with the utmost care and according to personal preference. You can make the helicopter faster or make bullets fly lightning fast. Maybe you do not have enough line length? All this can be improved, accelerated, and increased. You are free to do whatever you want with your equipment and choose the direction of development in the direction you need.
How to play?
The helicopter is controlled by using the ASDW keys, and the anchor point is laid by the Space button. Weapon controls are placed on the mouse. Point the cursor at the direction of the shot and carry out a salvo by pressing the left mouse button.