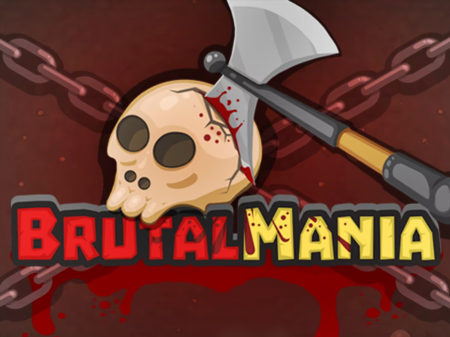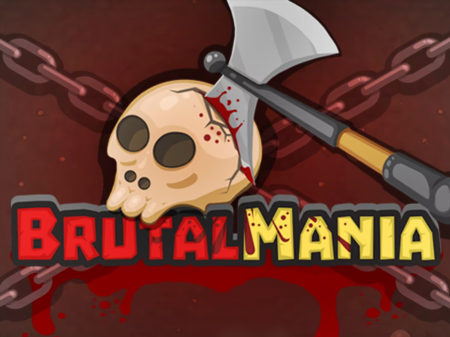 Have you ever dreamed of being in an arena full of insane and desperate blood killers? Even if not, you will have to come to terms with the new reality. BrutalMania.io will awaken the most desperate instincts in you and force you to mow rivals with unprecedented persistence one after another. There is no place for pity and forgiveness. This is the most brutal game of all that you have ever met.
You start the game as an ordinary level 1 warrior who is armed with a simple club and an irresistible thirst to live. Your goal is to gain a level and kill enemies as quickly as possible. The best way to do this is to select resources in the form of red dots, which the whole arena is generously strewn with. These points regularly appear on the map again, and they also appear from the corpses of enemies. However, is it worth the extraction of resources of such a risk as a fight with a fierce enemy, when you can just go over the outskirts of the arena and quickly gain the necessary military potential? You decide!
You will have to not only successfully attack enemies but also skillfully dodge other people's attacks. An extremely important aspect of the battle is the ability to retire and regroup in time. Get money with each new level or kill and upgrade your weapons. Among other things, you can buy new types of cold steel and systematically spend money to improve their individual characteristics. In the end, you will be able to keep enemies out of your reach by brandishing a long sword.
The arena is crawling with real players, each of whom strives to kill you. The best way to remain the top player will be the correct distribution of forces. Do not rush into the embrasure with the initial type of weapon. Although if you see a severe battle of several warriors, you can choose the right position and deliver a decisive blow to each of them. Thus you will receive mountains of gold and a large amount of experience.
Each blow of the opponent takes away a certain part of your health level. There are no so-called mechanics in the game "First-aid kits" and you will have to be careful with your powers. However, reaching each new level of the player completely restores your level of health and increases the degree of the character's endurance.
How to play?
Control is regulated by the mouse. Apply attacks with the left button, indicate the direction of movement and attacks with the cursor, and with the right mouse button, you can accelerate. Remember, acceleration is possible only at the expense of experience points, so use this function extremely carefully and only in emergency cases!