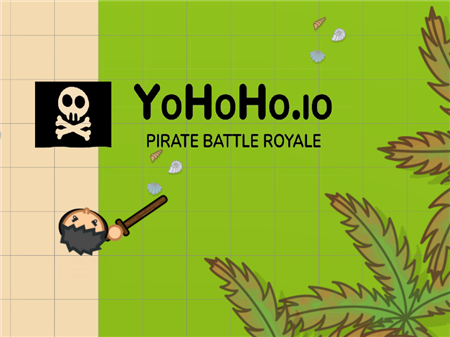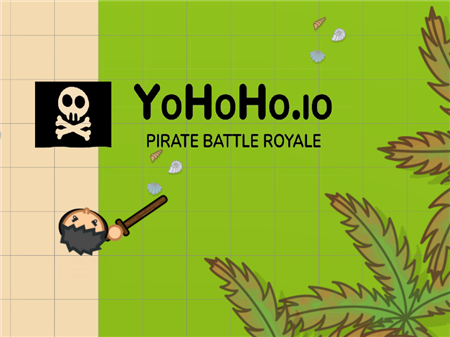 YoHoHo.io offers a mix of several popular game genres at once in one. This is a successful combination of survival elements with the dynamic growth of the character as you gain experience, as well as a game on a steadily decreasing battlefield. All that you love so much!
You start the game as a pirate with an ordinary sword that confronts a large number of real users. Your number one goal is to destroy enemy pirates. But goal number two is to collect doubloons that you knock out from every defeated enemy. The more gold you collect, the more experience you get.
Each experience gained is converted into an increase in your size, with which the size of the weapon also increases. And this means that it will be much easier for you to attack opponents, each of whom strives to cut you into thousands of small pieces.
It is important to remember one feature of the game: in Yohoho-io you cannot replenish your current level of health with getting a new level. Unlike a large number of related games, you remain at the same level of health until the very end. So if at the beginning of the game you received a large number of injuries, then with increasing the level it will be much more difficult for you. If opponents see you with a low level of health, you are guaranteed to receive a portion of extra attention that you definitely will not like. Thus, even a novice will be able to kill you with one simple hit. And if a person has just started the game, then he/she has nothing to lose and with a high degree of probability, he/she will take such a risk as a direct confrontation with a large and experienced opponent, who was left with only one blow before losing.
It is easy enough to guess that to enter the active phase of direct confrontations at the initial stages of the game is an extremely dubious strategy. Try to take at least 2-3 levels before you start looking for adventure on a pirate's share, and only then find out the relationship with other players.
How to play?
You have the opportunity to make a kind of attack with a sword, during which you quickly change position in space, make a strong blow to the enemy. This is achieved by long-pressing the left mouse button. The jump will be completed when you release the pressed button. The rest of the control is also rendered to the organs of the mouse. Indicate the direction of movement of your pirate with the cursor and do not go beyond the permitted area of the battlefield. Once in the red zone, you will gradually lose health.