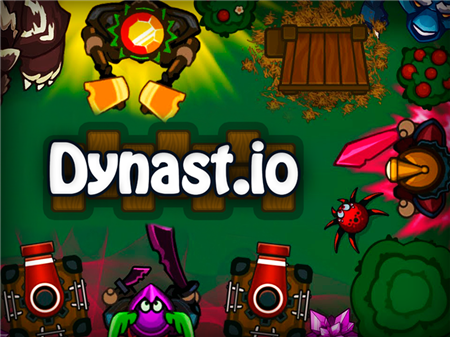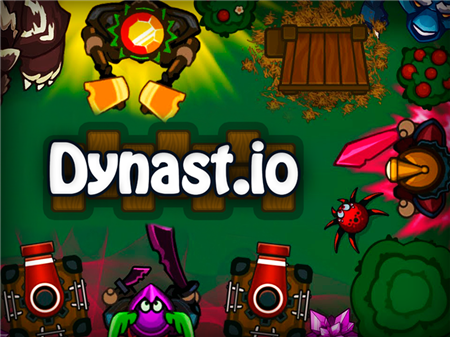 It's an another masterpiece of the genre of survival, which will drag you into the gameplay for many hours. Dynast.io pleasantly surprises with the amount of content, the possibilities of interaction with various characters or objects. And also you get complete freedom of action and the opportunity to develop at your discretion. What could be better?
Your story begins in the middle of the map, without a home, allies, tools, and minimal opportunities to survive. First of all, set yourself the goal of creating tools for the extraction of entry-level resources. Get some wood, stone, and create from them what will help you to extract resources much more vigorously.
The game has a large number of different opponents, among which are both ordinary people and neutral monsters. It is worth remembering one simple truth - until you have gained a certain amount of military power, then you should not go into trouble. Even ordinary wolves bring serious problems if you rush at them with a simple sword. With a high degree of probability, you will be killed, you will lose all game progress and will start over. If you are injured, then better run to the side and do other things. Over time, the health level will be replenished and your character will soon be completely healthy.
Together with you, the card is shared by a large number of players, each of whom is trying to develop as quickly as possible and beat all opponents by the number of points in the final table. You have two logical ways of developing the situation in the neighborhood with one of the players: to fight or to cooperate. The level of your relationship you determine yourself through your actions. Do not forget to use chat, which greatly simplifies communication with neighbors.
Build reliable castles, put up a defense, hire security, get resources, create unique equipment, and be the lord of all lands, from desert to fierce winter lands. By the way, there are three biomes in the game, two of which cause a number of temperature troubles if you are in them for a long time. This is quite simply corrected by the presence of special clothes, however, it also needs to be created. In a word - dynast.io will puzzle you with a large number of unexpected tasks that you will like.
How to play?
The control is put to the main navigation buttons of the ASDW and mouse organs. The choice of weapons is regulated by a digital block at the top of the keyboard. Chat is called by the Enter button. All other interactions are made through the graphical interface of the game.