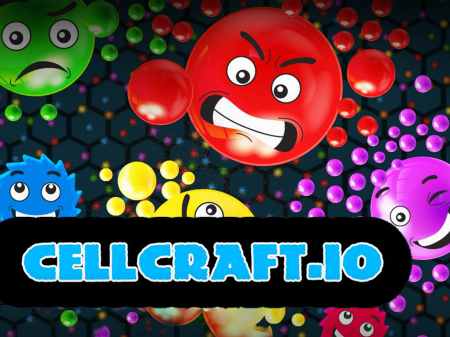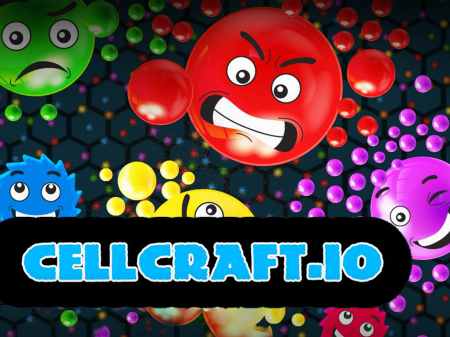 The presented game is one of the recognized leaders of its own genre. It is extremely easy to make sure of this when you find yourself in a queue on a server that is quite often packed with players. The project will allow you to perfectly enjoy an exciting adventure and will give you the opportunity to dominate the map, with a large number of real players.
If you are eager to plunge into a competitive atmosphere that resembles an overflowing cauldron of gamers, then Cellcraft.io is definitely for you! It's a great example of how an extremely simple idea can be used to create a real hit of the season that leaves a lasting impression on even the most demanding users of any age.
The game mechanics of Cellcraft.io are quite simple, and this is what attracts attention. You appear on the map as a small circle. Your task is to avoid any figures that are larger than you and be sure to absorb figures that are smaller than your circle. As soon as you catch the victim and begin to absorb it with your mass, you will immediately begin to increase in size in proportion to the "eaten" enemies.
Ultimately, you will get much larger and your size will begin to play a key role in this competition. Now everyone smaller than you will avoid you in every possible way so as not to be absorbed. However, there is one peculiarity in this whole story - the larger your circle in size, the more difficult it is to manage it. As you build up in mass, you will lose speed. However, when you press a special button, you can split your circle into two equivalent ones, which will allow you to build complex strategies to capture neighbors.
How to play?
The circle is controlled by the mouse. Point the cursor where you want to send your circle. Splitting is activated using the left mouse button or a row of buttons on the keyboard.