Worms Zone a Slithery Snake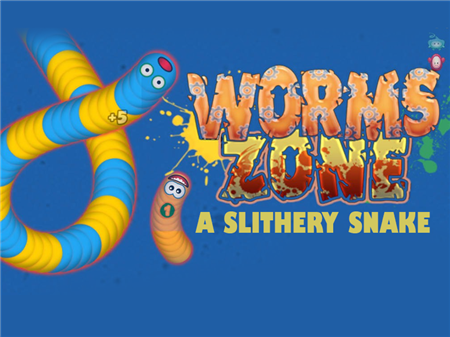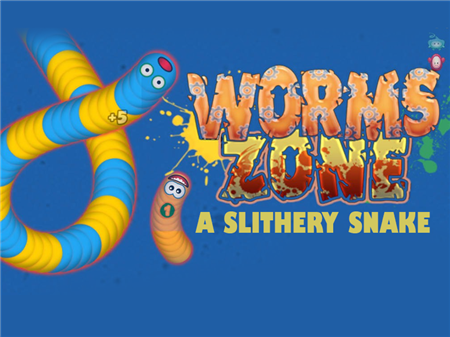 Worms Zone a Slithery Snake
Who does not like the famous series of games "snake" in which you have to eat everything in your - snake's - path and try not to conflict with opponents? Worms Zone a Slithery Snake is one of the most striking and attractive projects in this area, which captivated a huge number of users around the world. It is an ideal way to escape from everyday troubles and plunge into the atmosphere of exciting competitions.
As in all games of such a genre, you begin your long journey by controlling a small worm. The main goal of the game is to maximize the size and surpass all opponents by points. The game has a fairly detailed account table, which captures the most successful users for the week and for all time. In order to break other people's records, you have to comprehend all the wisdom and secrets of the game, but the main condition for victory is a love of games of this genre and a remarkable desire to become the best worm in the world.
An increase in size is possible only by eating a large number of resources and food that you can find right in front of you. However, you have a choice - to collect resources from the playing field for a long time and systematically, or to attack opponents and eat a huge amount of sweets dropped out of them, which will significantly accelerate your growth. Which tactics to use is entirely your choice. However, it is worth considering that any confrontations with other players are very risky and require some skill.
It is important to remember the mechanics of interacting with other users. If you touch another worm, then you lose instantly. However, if someone touches you, then he dies and in his place, there is a large amount of food with a small bonus in the form of coins. You can also pick up a number of temporary boosters and some other accelerators that will help you achieve outstanding results. In order to force the enemy to touch your worm, drive it into traps, quickly change its position on the map, and create conditions from which it will be extremely difficult for players to get out.
How to play?
You can control your character using the mouse cursor. Indicate the direction in which you want to direct the worm and you can dramatically change the path (you can touch yourself). Acceleration is carried out by pressing any mouse button. Moreover, character control is duplicated on the navigation buttons (arrows on the keyboard), and acceleration can be done by pressing the Space button.