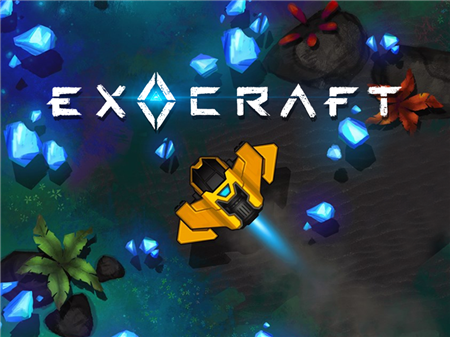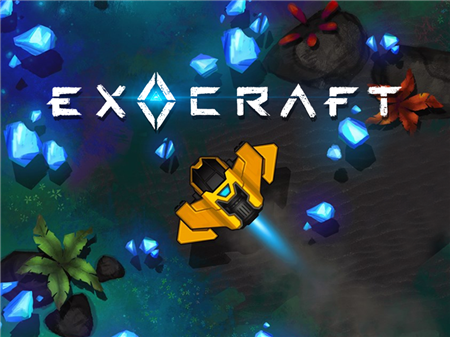 Many users complain about the monotony of browser-based Flash games and the lack of a unique plot. Exocraft-io is a real breath of fresh air, which is characterized not only by the uniqueness of the plot but by truly fascinating gameplay. The game received a huge number of positive reviews on the network and was incredibly warmly received by a large number of specialized publications.
You drive a space truck and your main goal is to collect rare resources. However, it is worth remembering that the cargo compartment is not eternal, which implies a systematic improvement of the ship. For improvement, you will need to extract resources, sell them on the market, and for the proceeds to expand your cargo platform.
There are two types of resources in the game that you will have to mine. This is a common ore marked in blue and rare red crystals. Both resources are extremely important and each of them has its own price. Blue ore can be mined simply by picking up the remains on the surface of the planet. However, for the most efficient extraction, you will need to buy several assistant drones, which will dismantle various buildings, mines, and other objects under which large deposits of resources, including red crystals, will be waiting for you.
There are other players on the map with you, each of whom also extracts resources and expands his ships. However, unlike a large number of other network games, you will have very few reasons to compete with other gamers. On the contrary, people often gather in groups and collect large deposits in extremely dangerous places together. For such cooperative actions, the game encourages you with extra points and local achievements.
In addition to the necessary production and expansion of equipment, you will need to collect experience. With each resource obtained and the perfect useful action, you accumulate experience that is converted into game levels. Each new level will give you access to more serious ship components and advanced drones. Treat the construction of the ship with increased attention and responsibility, because this is not just your main character, but also the main tool for survival in the harsh space world.
How to play?
Control of the ship is made on the main organs of the mouse. Movement and any interaction with objects are made by clicking the left mouse button.