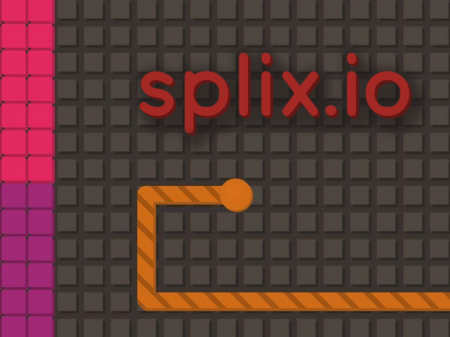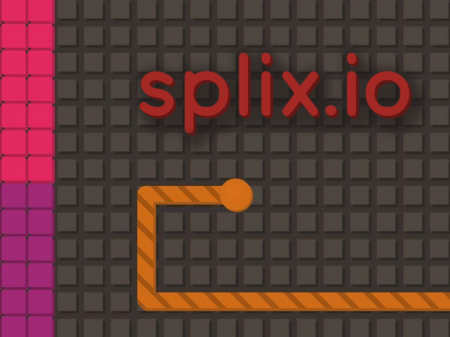 A simple arcade paradise for lovers of strategic planning. The essence of the game is extremely simple — capture, dominate, conquer! At your disposal is a starting point, which at the intersection of any terrain leaves a lane. You need to capture as much territory as possible and this is done by simply connecting lines with existing territories. Remember — you need to start and end the path from your territory and in no case touch your own line, otherwise, you will lose.
Together with you, a map is shared by a large number of random users who are engaged in exactly the same thing as you — they capture as many possessions as possible. It is logical to assume that the one who earns the most points in the final table wins, so you need to act extremely carefully. If you meet another player, then try to touch his line before he finishes his figure. It is worth recalling that when you outline any shape, you will have at your disposal that area that will remain in the inner radius of the line drawn by you. It is for this reason that you have to try to attack the enemy lines until they are locked into a coherent figure.
There are two types of players — sharp and unhurried. Practice shows that this game does not tolerate the instant capture of vast territories, as this increases the risk of defeat. The longer you "draw" a new figure, the greater the chance that you will be noticed and attacked. At the same time, if you have moved far enough away from your possessions, then you simply will not have time to return to your territory to finish the figure and they can simply attack you.
Take new ownership of small plots. Control the situation in the visibility zone so that if you decide to attack you have time to quickly close the figure and strike back. However, if you understand that the situation allows you to make a quick jerk over long distances, then this will bring you huge dividends. Enjoy new territories and a big increase in in-game points. Break into the TOP and shift from the leading positions of the real mastodons of the game.
How to play?
Control of your character is carried out either by a combination of keys "ASDW", or by cursor pointers (arrows) on the keyboard. Since the game's graphics are built on equilateral squares, this type of control is considered as convenient and adaptive as possible.