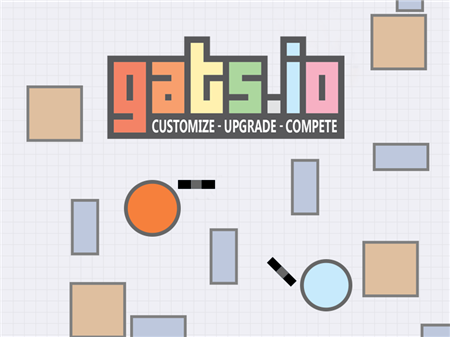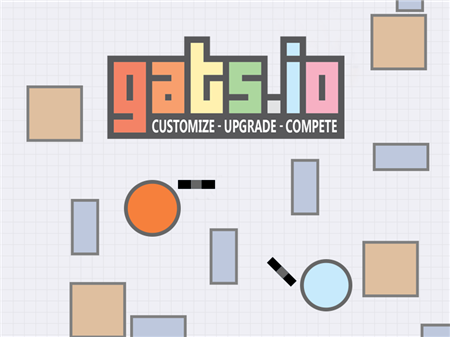 If you consider yourself a competitive shooter, gats-io will definitely interest you. It's about an exciting shooter that is not burdened with serious graphics, uses extremely simple and understandable control mechanics. However, this set of conditional simplifications makes the game incredibly popular.
The game throws you into the middle of the map, which is teeming with other users. At the beginning of the round, you are offered a weapon to choose from. Each weapon is not only distinguished by its class, but also by its specificity. For example, choosing a medium-sized automatic weapon will allow you to meet players at short distances with extremely dense fire. However, if your vis-à-vis is far enough away from you, then your shots will simply not reach him, even if you shoot extremely accurately. At the same time, the rifle will not allow you to flood the enemy with lead rain, but it can get someone outside the screen, which can be a real unpleasant surprise for the enemy.
In order to be in the group of leaders, you will have to not only correctly kill the enemies, but also survive in this dynamic game world. To do this, actively move around the map and remember that moving objects are much more difficult to get than static ones. In addition to the ability to move around, you have the option to use numerous shelters, which the map is extremely generously strewn with. Boxes are not shot by even the most powerful weapons, so you can not be afraid to hide from opponents even behind a box that will be close to the enemy.
Before the start of each round, you will have the opportunity to choose not only weapons but also armor. It is worth remembering that the armor levels a certain number of hits on you. However, each armor class significantly reduces the speed of your character. This way you get additional protection, but move on the map much slower than most opponents. Is it worth the extra opportunity to survive the hit by the sacrifice of mobility? It's up to you.
How to play?
Character control is put both to the keyboard and the mouse organs. The movement of the character is carried out using the ASDW buttons, and the direction of the shots is controlled by the mouse cursor. Interaction with the store or other functions of the game is carried out through a graphical interface.